Muriel looks decent tbf but Gnabry is actually cheaper (60k vs 40k), tradeable and, most importantly, has better strong links being German in the Bundesliga while having pretty similiar stats. Only slightly worse workrates and 3* WF instead of 4.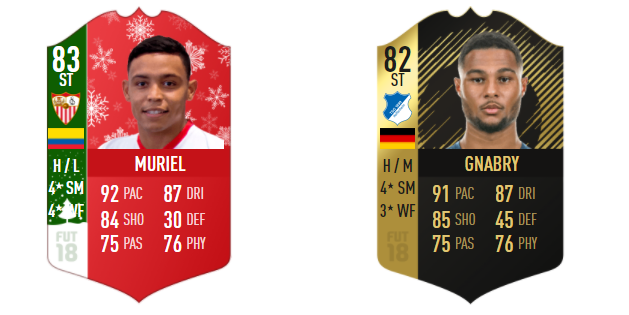 I've used Gnarby quite a lot and he's awesome.
So yeah, just a little friendly advice for people who are thinking about doing Muriel's SBC like I did myself.