Hello,
Here is the video I created to share with the community and help spread awareness to the respective community to prevent players in these competitive Pro Clubs league from using this.
Please share this with the community and get EA to fix this, this is a game breaking glitch that really makes Pro Clubs unplayable, 99 Overall everywhere is pointless.
Video: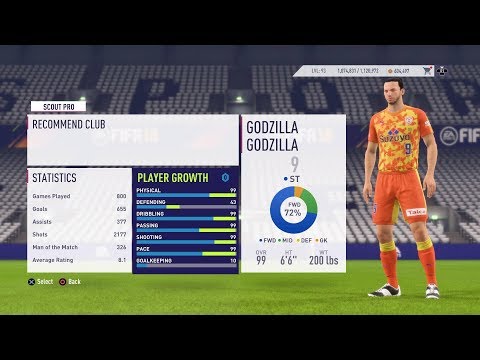 Currently there is a 99 Overall glitch on FIFA 18 Pro Clubs, which is being abused by Pro clubs players. If you check the leaderboard you will find players that have 99 overall for every position and possibly 99 on their entire stats.
This is just like creating a player with MAX stats, this is game breaking and really makes Pro Clubs unplayable. For communities that play Pro clubs Competitively, such as VPN, VFL, VFO and VPGA this is really a big concern as players will get banned from the community as its against the rules, but EA needs to fix this ASAP.
Please share and re-tweet this tweet:
#FixProClubs #FixFIFA
Thank you,
FIFA Trickster