Rui Costa is about 150k cheaper and is slightly better than Hagi in terms of stats, but the issue is he's untradeable. And is good as he may be, i'm not a fan of spending 400k on an untradeable player. I also prefer smaller, agile players as CAM, so i'm not sure how i'd get on with Rui Costa.
Here's the teams they would be in: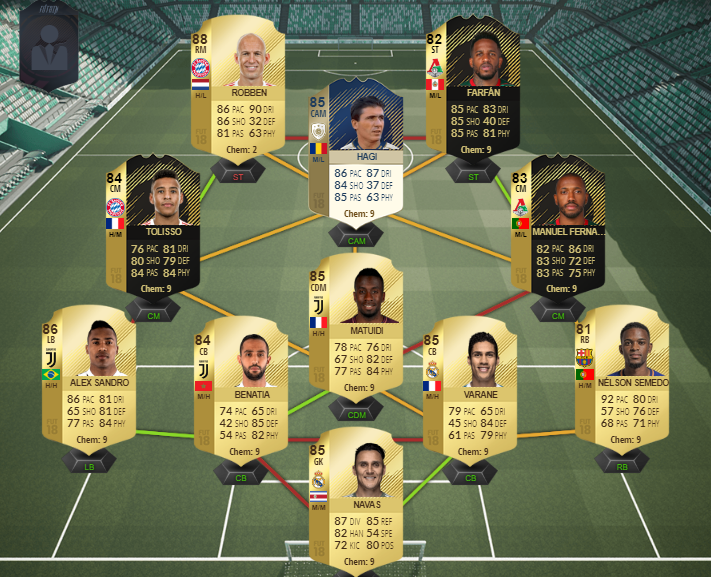 Anyone who's used both?