It's that time of the year again, full of joy, disappointments and disagreements.
Will try to explain roughly the how's and the why's around this very confusing times for most FUT users.
-When to buy
-When to Sell
-What to expect when the actual day comes around.
-Gold players
-Icons
-Promo's
Q: Did you miss the crash or is the crash going to happen ?
A: To keep it simple you have not missed the crash and is going to come around soon.
Q: Why are prices rising instead of going down?
A: This is the period that is know as the ''Dead cat bounce'' which roughly translates to this:
''a temporary recovery in share prices after a substantial fall, caused by speculators buying in order to cover their positions.'' a.k.a panic buying.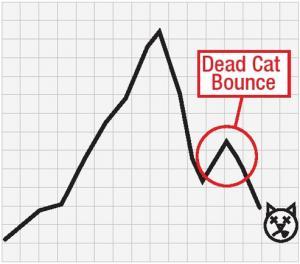 This happens every year without a single fail, whether it's influenced by youtubers/streamers or forums, panic buying always get rampant for short period of time before the inevitable decline towards crash.
Pro tip: If you did buy players/holding them right now is the perfect time to sell to maximise profit.
Promo packs: This is the first year in a very long time that we didn't see 50/100k packs and it will have huge impact on the market and IMO will flatten the market.
When to buy gold players :
-Best time to buy players under 200k is
DURING
promo packs as they will be packed at insane high rates, they have always been the lowest during lighting rounds (open bid is your best friend) .
-Mid tier-high level Golds will come down naturally with the market dipping.
Icons:
This is one requires a lot of patience but from what I have seen the drop so far wasn't anything drastic compared to last few years.
The Icon market will be very much stable and ''artificially'' inflated for most of this week before it comes down drastically (guess work: Saturday they'll start going down). If you're buying now you're buying into the hype created by certain youtubers that will 100% cash out by the end of this week. This period is the waiting period and where most traders have the hardest time being patient but it will pay off.
Black Friday: From previous years I have noticed prices are always lowest during the 100k lighting rounds across the board, as most people by this time have already bought up and with influx of new cards on the market the under cutting is a joy to watch. I include cyber Monday as part of the BF weekend and promo's will spit out bunch of new cards with not many buyers to pick up the deals, it's a very risky move but one that could benefit you the most if you time it correct.
Most important tip that I can give anyone is to SET A TARGET PRICE for the cards you want to buy and once it hits it buy and don't look back.
PATIENCE
Happy hunting!