Welcome to the WWE Lounge !
You can discuss all things about WWE , have a little chat while watching live shows , etc...A few rules :
- Don't join this thread to tell us it's scripted . We all know it is.
- Don't post very important spoilers . It isn't fun to know the outcome of a match before you watched it.
- Accept the fact that it is now The Big Dog's Yard
- NO WRESTLETALK VIDEOSCurrent Champions:
WWE Champion : AJ Styles
WWE Universal Champion : Brock Lesnar
United Kingdom Champion: Pete Dunne
Intercontinental Champion : The Miz
United States Champion : Bobby Roode
Cruiserweight Champion: Vacant
Tag Team Champions : Jordan & Rollins
Smackdown Tag Team Champions: Uso
Smackdown Women's Champion: Charlotte
Womens Champion : Alexa Bliss
NXT Champion: Almas
NXT Tag Team Champion : Fish & O'Riley
NXT Womens Champion: Ember Moon

Next PPV:
WWE Elimination Chamber

Enjoy!
@CornishLad
-
@CornishLad
again as he is a Don -
@Ryan
-
@Ryan
again as he is so cool -
@FRSM00
-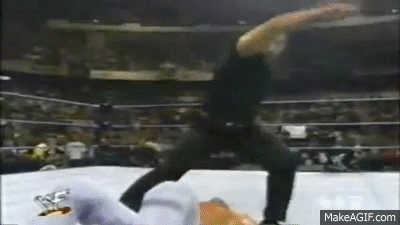 @HolgerBadstuber
-
@stickey
-
@Pieman25
-
@Nem
-
@Ash
-
@hoban95
-
@Low Ki
-
@Dizzy Bala
-
@Bean
-
@Pikachu
-
@LEUNAM1860
-
@Santiago
-
Our Emz - Forever in our Hearts </3
Post edited by Ryan on