Welcome to the
Serie A lounge
! In here you can discuss anything related to the Serie A or the Italian national team. Talk about your FUT teams and get opinions & suggestions by your fellow forumers, discuss informs & potential informs, talk about cup, league and Champions League matches, transfers, or just about anything that may be happening or going on in the Serie A.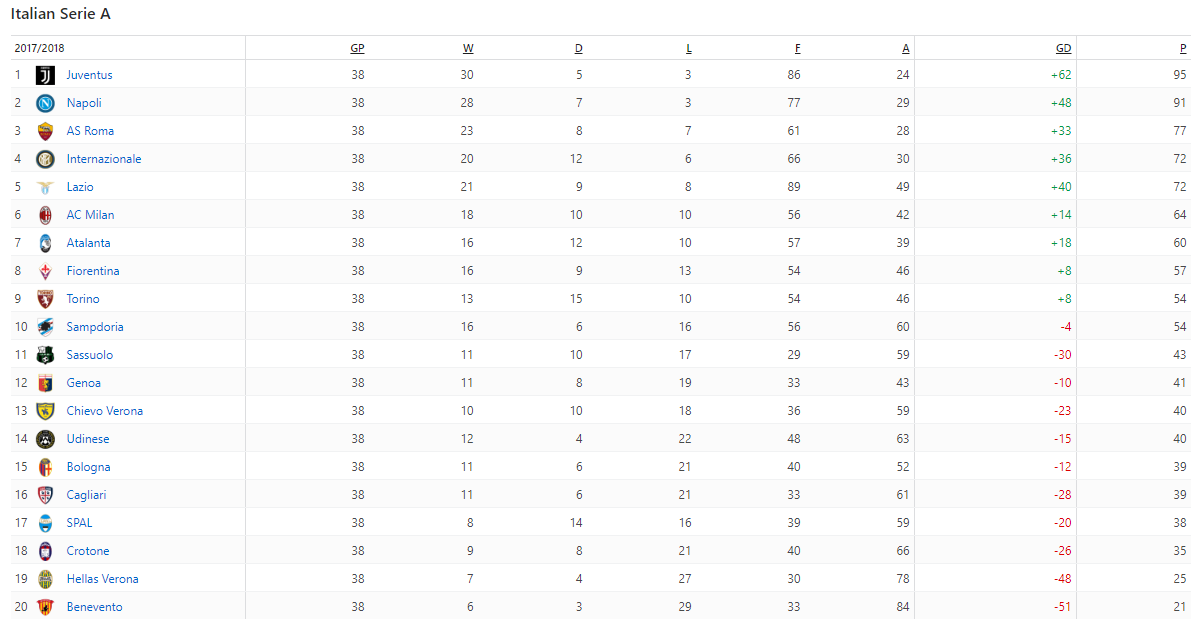 Fixtures & results.

Official rules:
Before each Serie A round, @LoboNobo will post 3 games for you to predict the result
All the predictions must be posted earlier than one hour before the first game starts
Edited posts will not be considered. Be wise about your predictions!
If you predict the result correctly, you get 3 points
If you don't get the result, but you got the outcome of the match (who won/draw), you get 1 point
That means there are 9 points for grabs every round
The winner of the league will receive a special prize (which will probably be worthless but still...)
The loser may also be punished!
In case of a tie-breaker, the winner will be determined by the amount of correct results he guessed.
Congratulations
@Lights
on becoming the 2017/2018 Serie A Prediction League Champion!
Post edited by Rick on