This is my current team however I wanna change it up but not sure what to go for.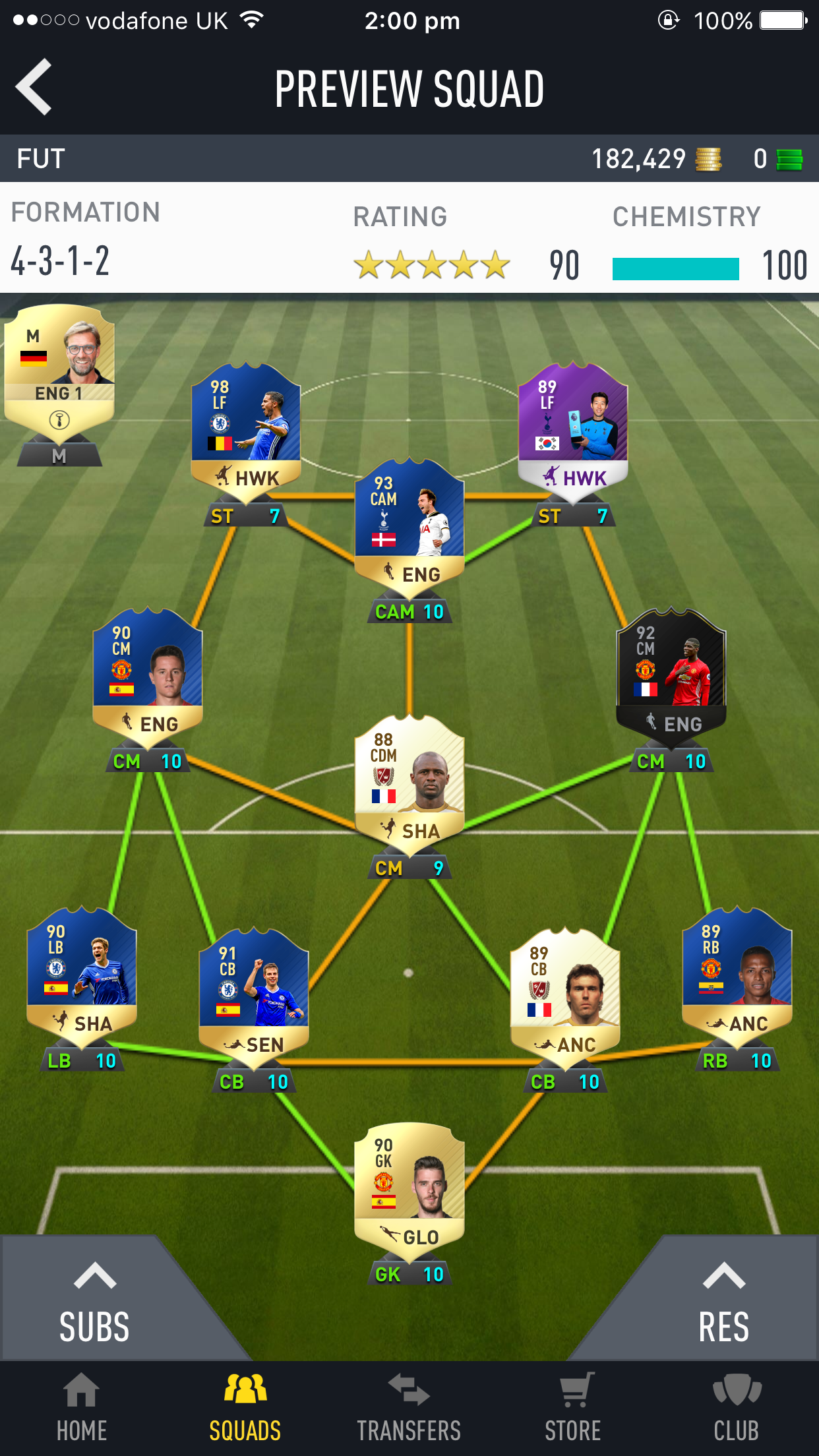 I have a few options but don't know which is best
.
A.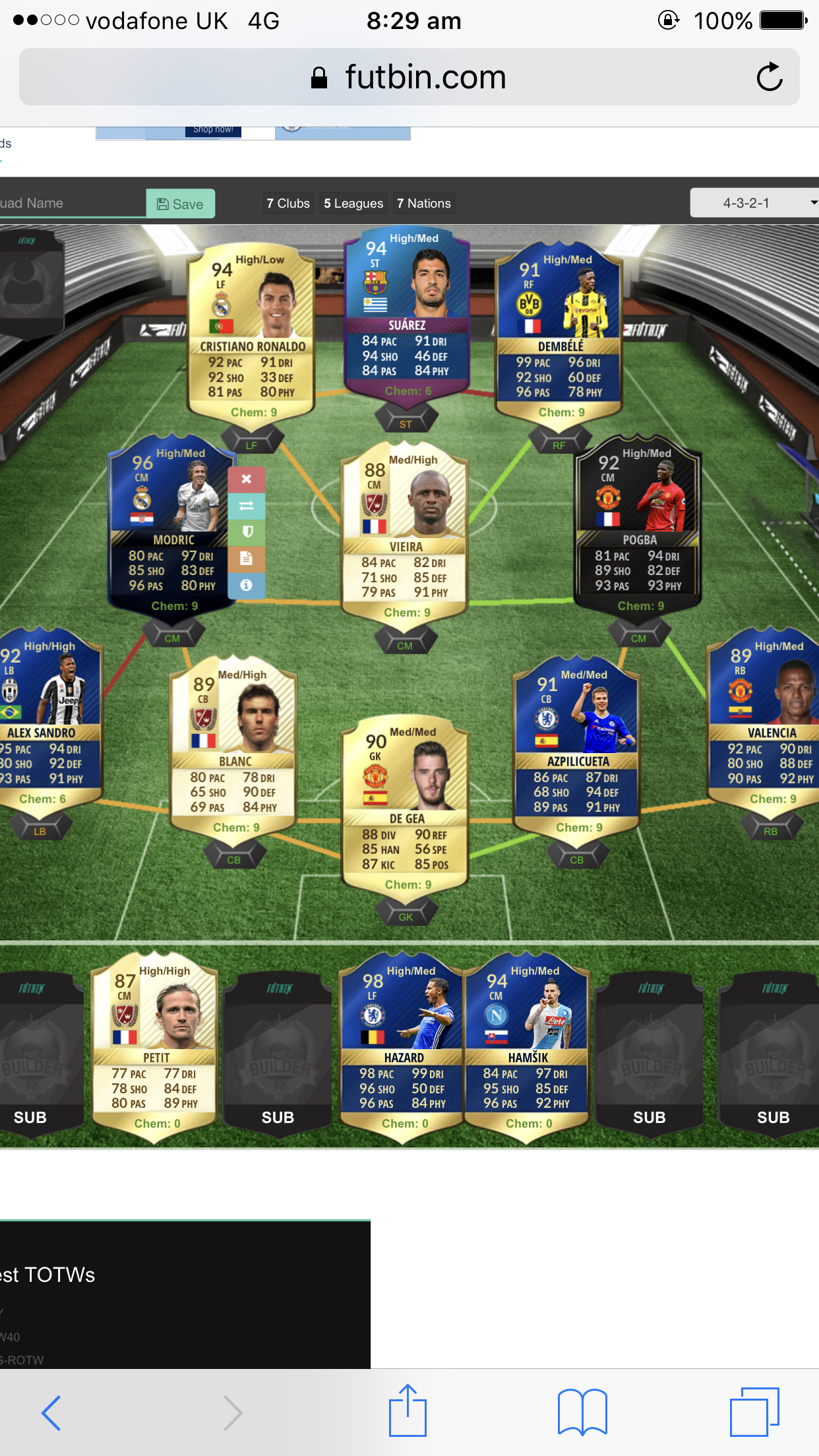 B.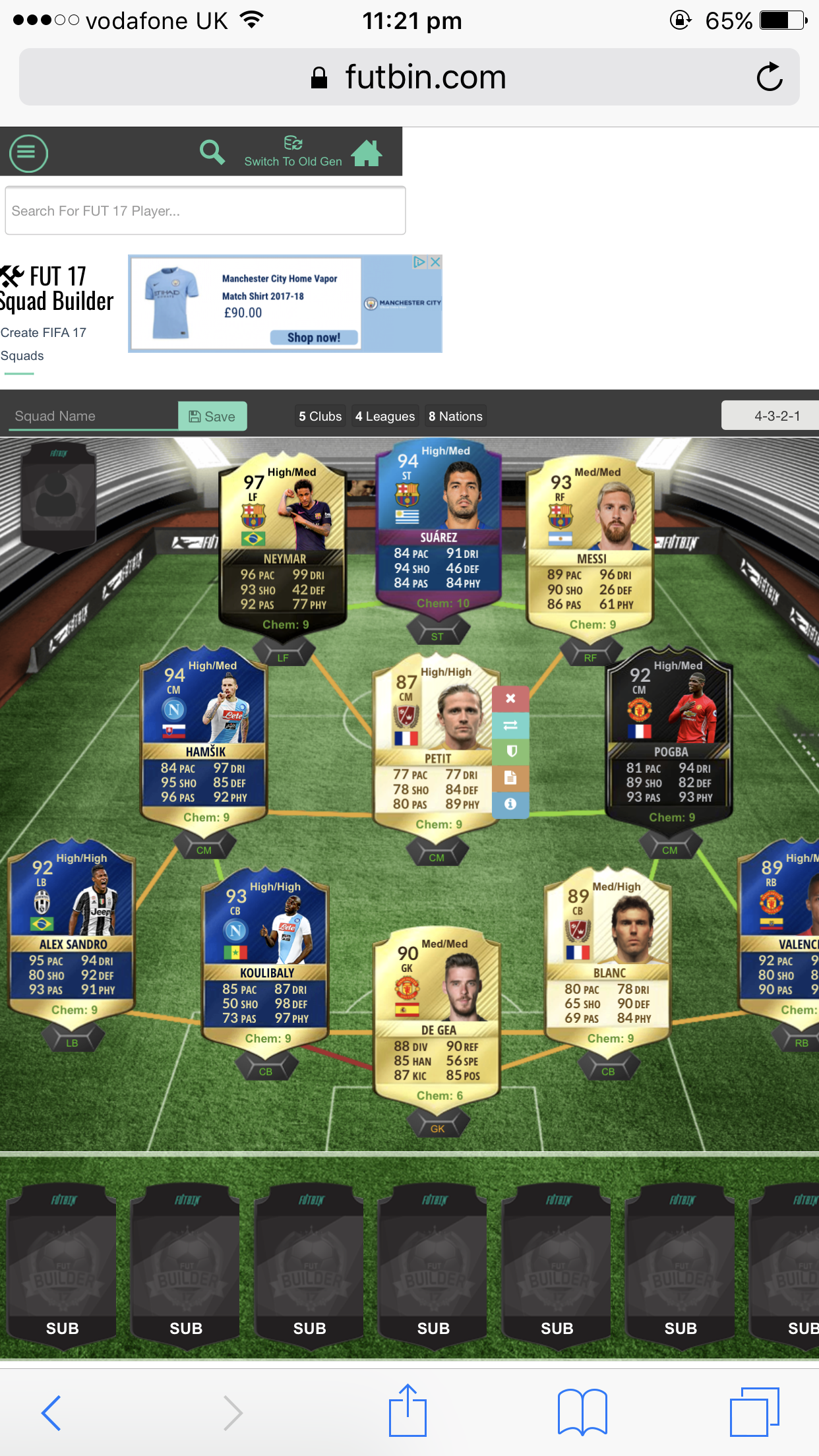 C.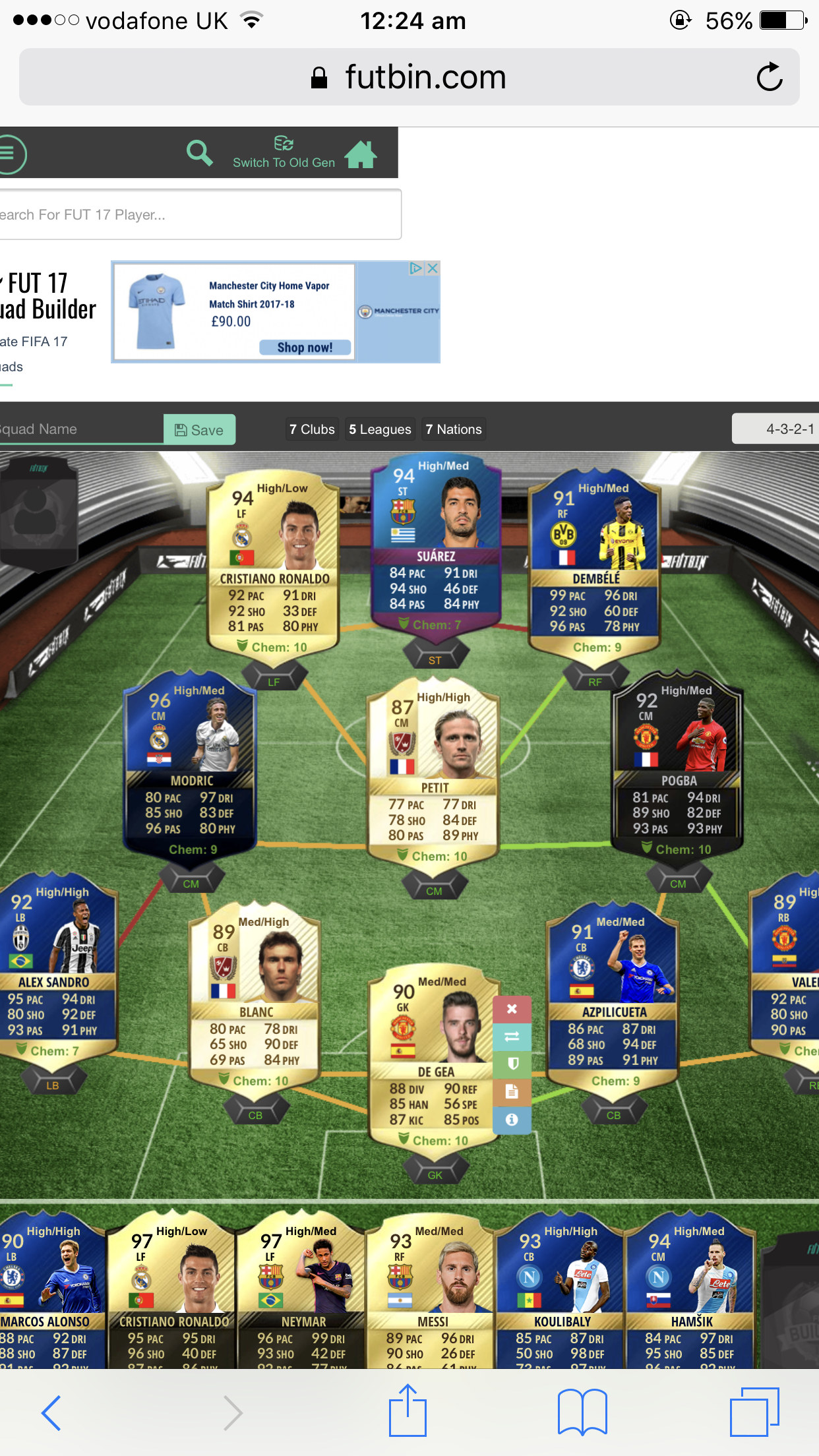 Or any of the above that have vieira in to switch for petit. Not too sure what to go with, hazard is great but I just fancy a switch up. I'm up for any other suggestions too. Cheers.