The latest Title Update for FIFA 20 is now available on PC and includes the changes listed
here
.
------------------
Note:
The SBCs issue has been resolved, details posted on this thread in a .
Packed untradable TOTS Bolasie, already have TOTS Tiago - made this. Thoughts?
as title says found a nice TOTS player in my tournament pack and already had another so went to see if I could make a nice team around them this is what I came up with.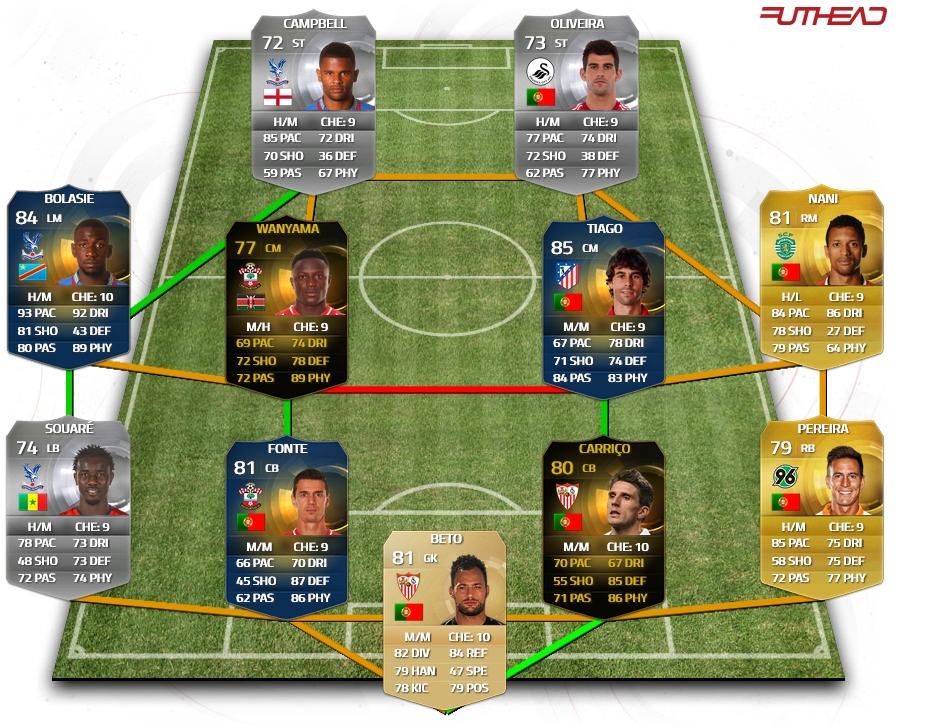 Has anyone got any experience using either of the front 2 as I haven't used silvers at all this year and will the lack of pace in the centre cause too many problems?