I had been using a trio of Petit - OTW Kante - TOTGS Casemiro but come to the conclusion that I wanna add some offensive firepower to balance it out a bit better.
I have this attacking trio: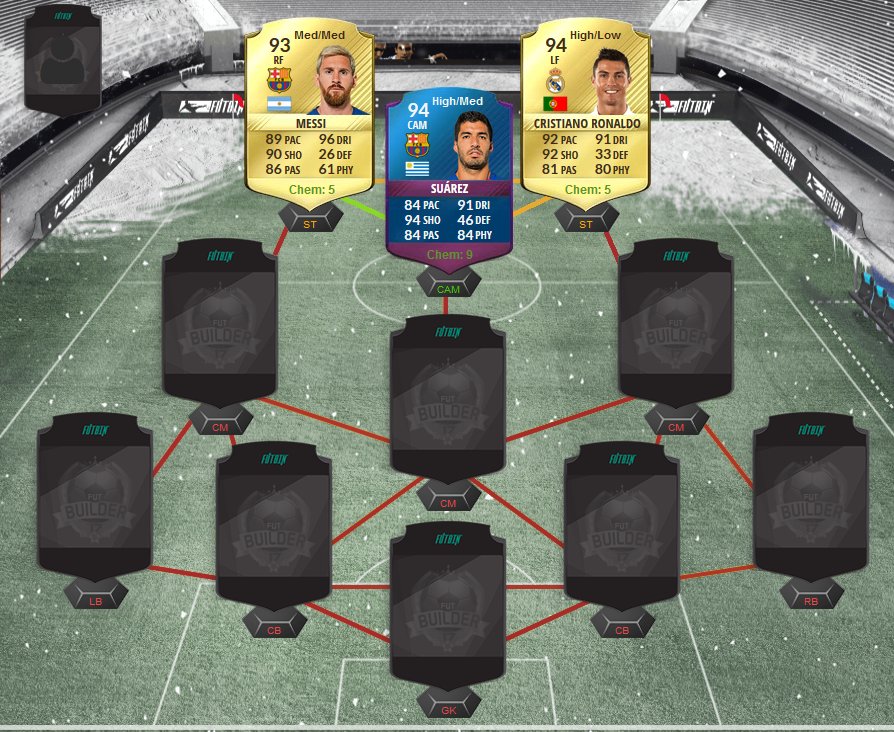 I wanna have at least one midfielder with good attacking stats in there, one that can finish in front of goal with a bit more consistentcy than Petit
My favourites so far:
Option 1:
Get rid of Petit, buy TOTS Casemiro. Allows me to keep MOTM Sandro, Casemiro with chem should feel noticeably faster than his TOTGS. Downside is Ronaldo is playing on the left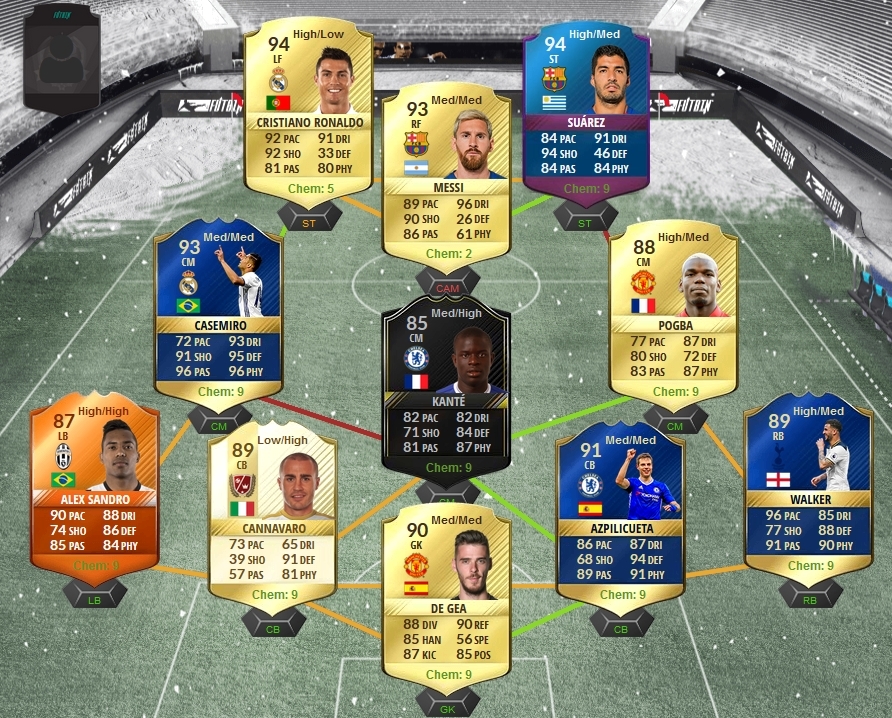 Option 2:
Get Alli over Pogba, keep Petit over Casemiro and downgrade Azpi to Hierro or another 100k BPL CB
CR7 on the left again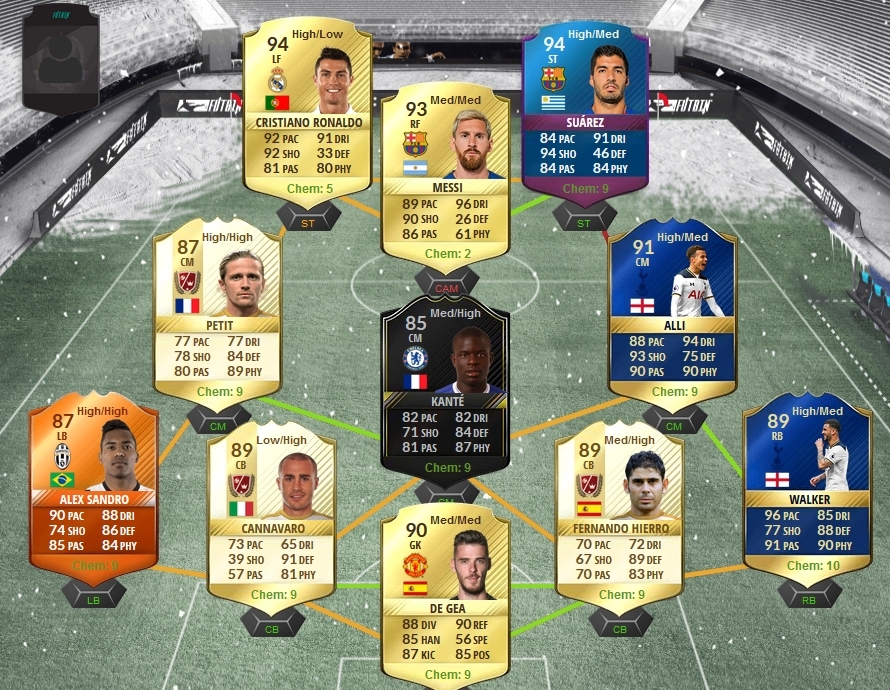 Option 3:
Disregard my liking for Sando, build a french trio of Pogba, Petit and Kante as well as two TOTS fullbacks.
Ideal position for all my attackers with CR7 to the right, Messi to the left and Suarez at CAM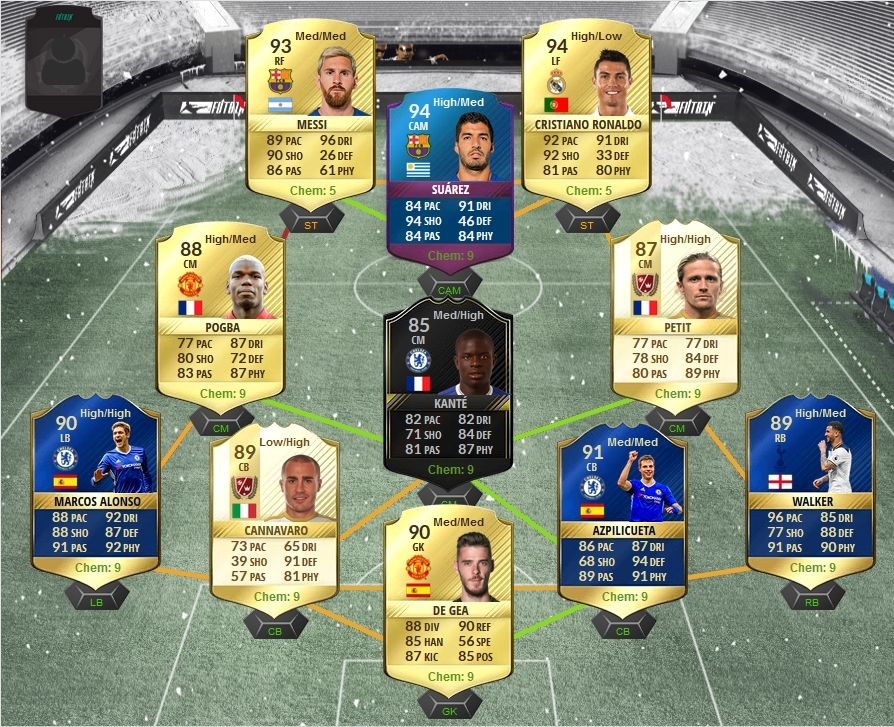 Option 4:
Hope for a big pull from G2 rewards tonight
TOTY Modric, Kante and Petit for the midfield and Carvajal as a RB. Again the ideal position for the attackers but settling for the weakest of RB options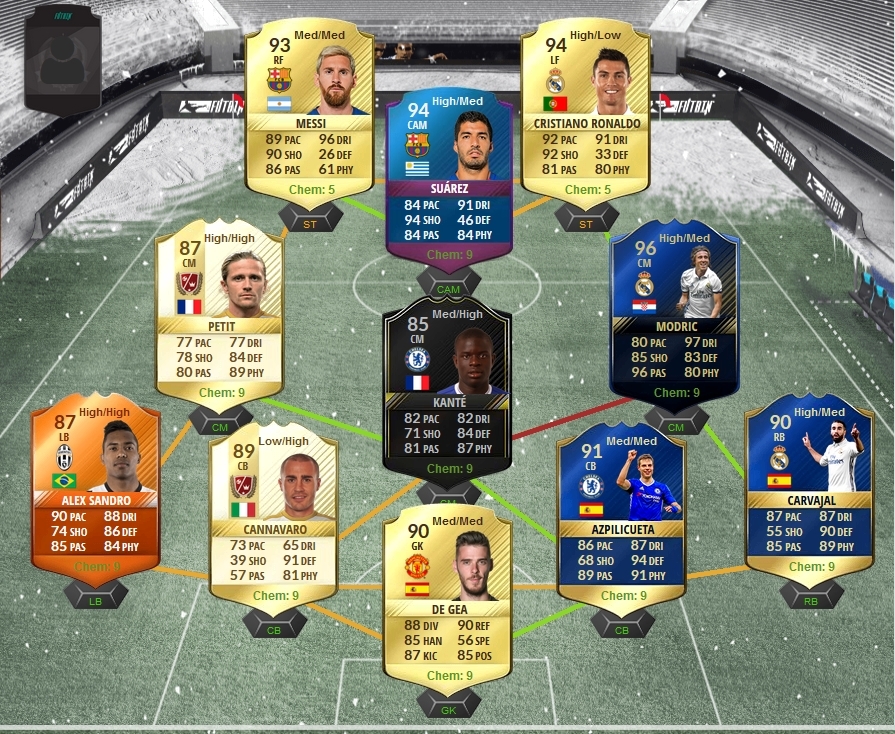 Option F*** this I don't need a balanced team:
Hamsik+Khedira and then running out of money at RB amd RCB