I'm currently rocking this, waiting on Ramos to sell and can get Best at RW.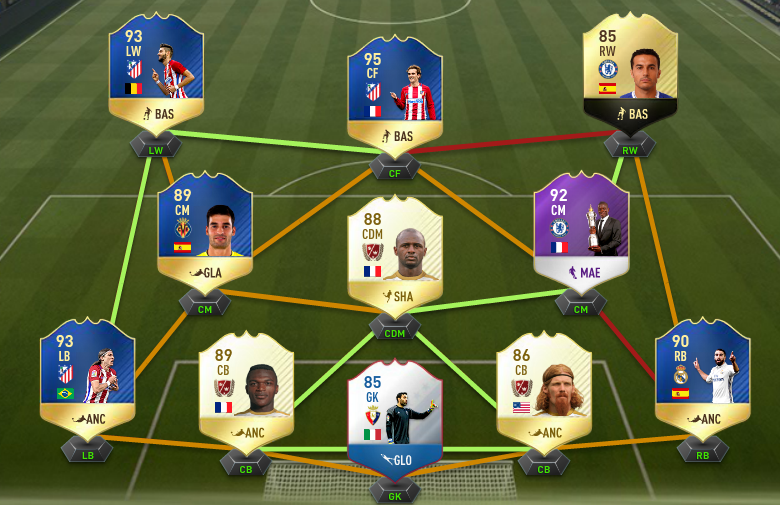 I could sell Patrick Vieira and do this and have another 500k set aside for Nainggolan's TOTS.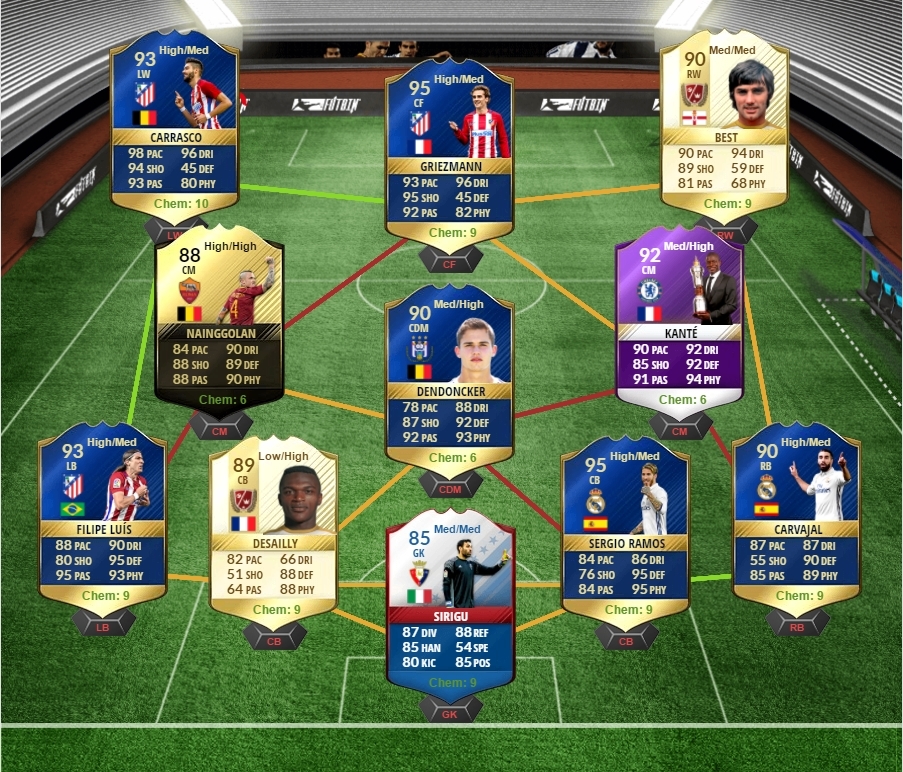 I'm thinking of doing it, Nainggolan improves me offensively and defensively and the drop off to Dendonker is negligible right?