EA brought the experience to FUT
I present to you your Lord and Saviour: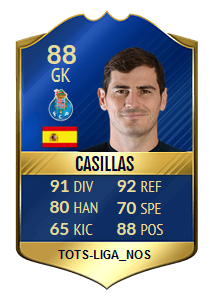 His vocabulary doesn't include the word 'consistent', he will make miracle save after miracle save only to let in a back pass from your defender in the 90th minute. He will make 20 saves one game only to get beaten through the legs on your opponent's only shot on goal the next game.
You look at the stat screen afterwards and he's smiling cheekily at you.
Thank you