I've finally found a team I am satisfied with overall. I could do with a few changes if I had a lot more coins but at this point it's just luxury items. Hated TOTS Alli at first but he's really grown on me and the 90+ aggression from all the midfielders makes defending build up play much easier.
Van Aanholt is very good.
Ogbonna has out performed Lalas who was on the team.
TOTS Valencia is a rock. Better than Walker or any other RB I've used this year.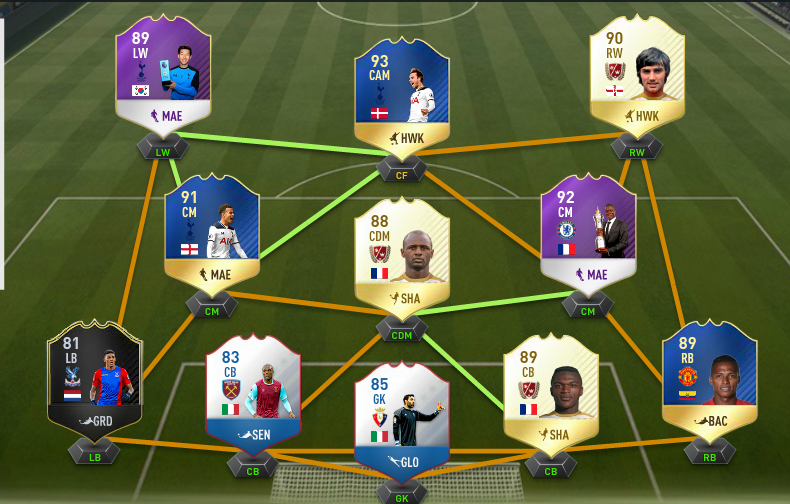 Shoutout to
@Adamski
for the instructions. I wasn't sure what to do on the CDM with marking/passing lanes and marking seems to be superior. I do have to set Son to get in behind as well or he drops in defense too much.
10 - 3 - 1 so far with it. I haven't had many runs like this and have struggled after taking a year off and having all this narrow crap to deal with.