Okay so this is what I started every game with, (had a mix of TOTS Valencia, 86 Coleman at RB) - had Walker for my last 20.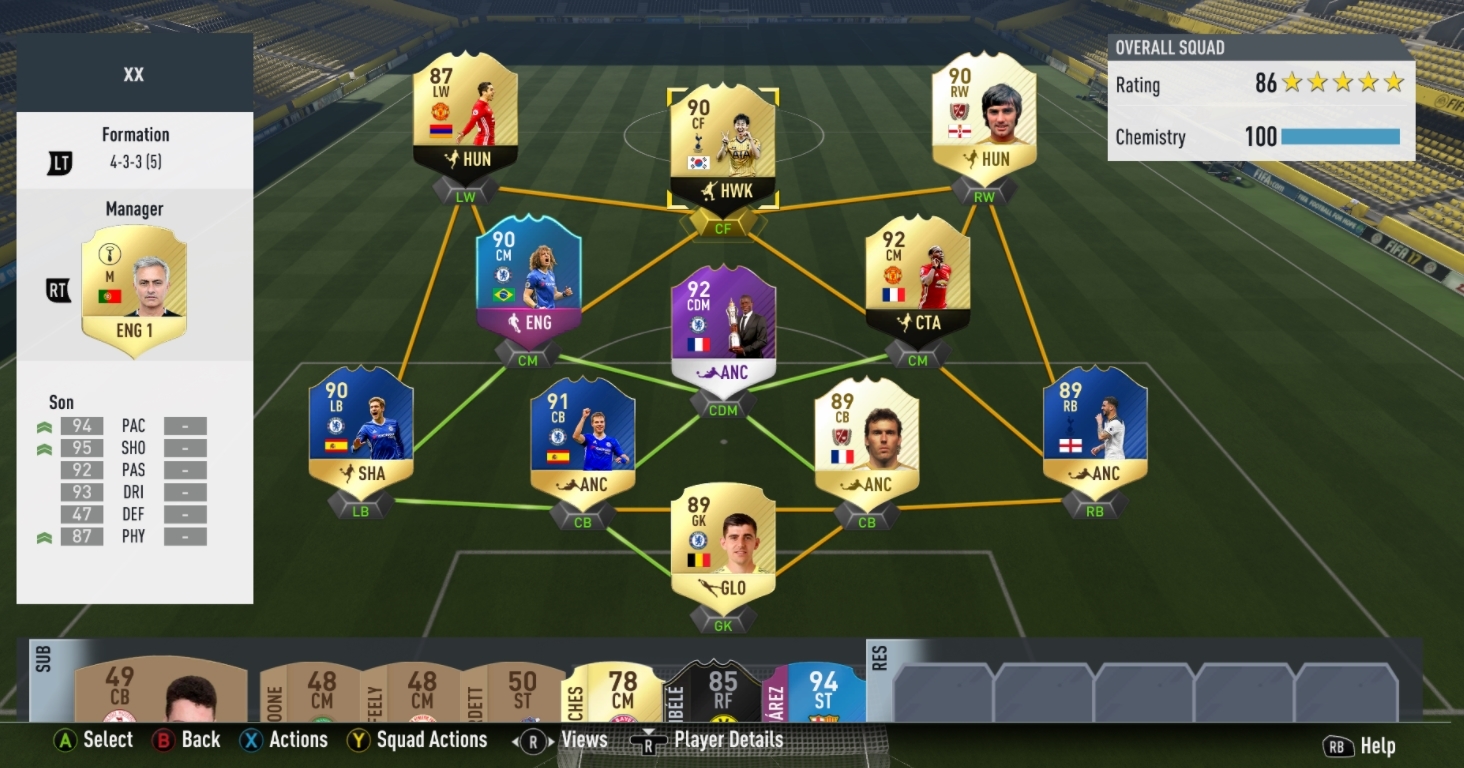 tactics: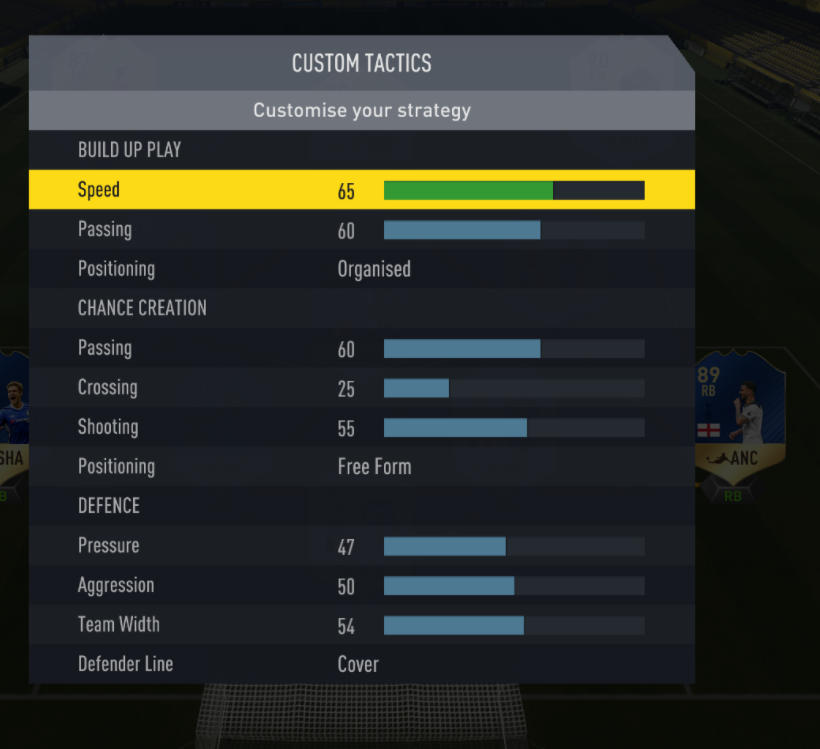 Would start on defensive and play out most of/ the entire first half and see how the game was going. At HT I'd usually sub out Mkhi for Suarez.
I either stuck with the F9 and played Son LW, Suarez CF, or there's two formations I switched to.
4231 - so my team looked like this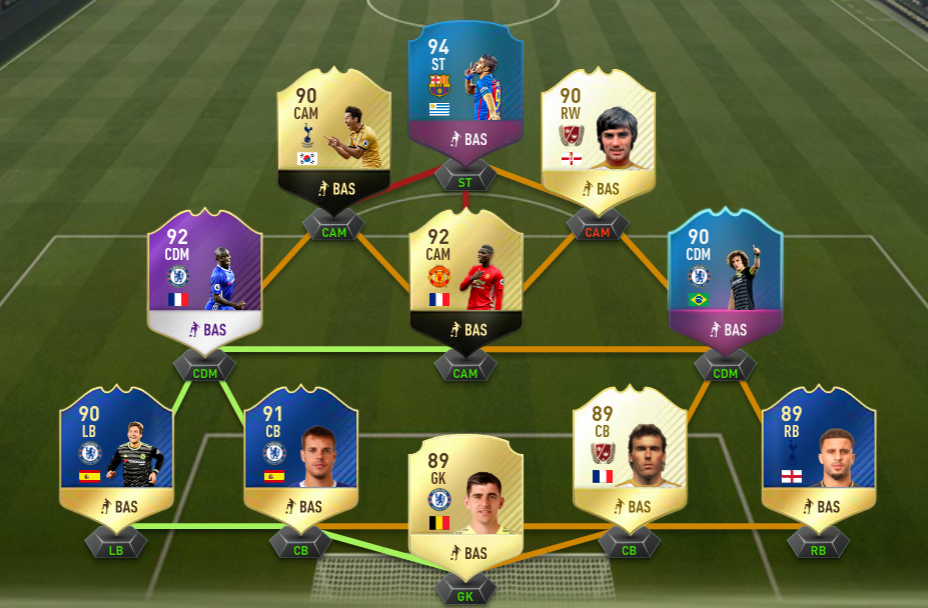 and 4312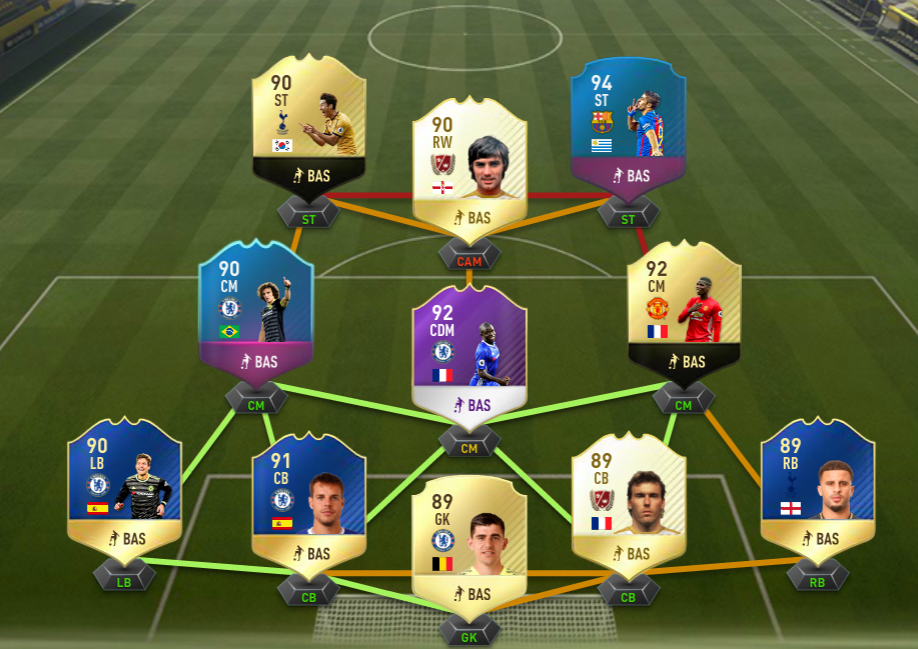 4231 was used for the stronger opponents I faced and to mainly see a game out. F9 was fantastic for me but sometimes I felt a bit safer with the 4231.
4312 was the go-to form if I was struggling to create chances and score, especially against the weaker players.
I did use 3412 once in ET when I was 2-1 down, (won 3-2) but I'm not huge on 3atb unless it's like a last throw at the dice.
Instructions:
F9
FBs - Stay Back
DM - Man Mark / Stay Back
LW/RW - Stay Forward / Cut Inside
CF - Get in Behind / Press BL
4231
FBs - Stay Back
DMs - Stay Back / one on Man Mark the other on Cut Passing Lanes
CAM - Stay Forward
ST - Get in Behind / Press BL
I did have the LAM/RAM on Come back on Defence if I needed a bit more safety late on.
4312
FBs - Stay Back
CAM - Stay Forward
STs - Get in Behind / Press BL
If you guys are interested in seeing some goals, I can save a few and upload them later tonight.
@ha032742
@Carswell
@Muzza11
@Jmaineo