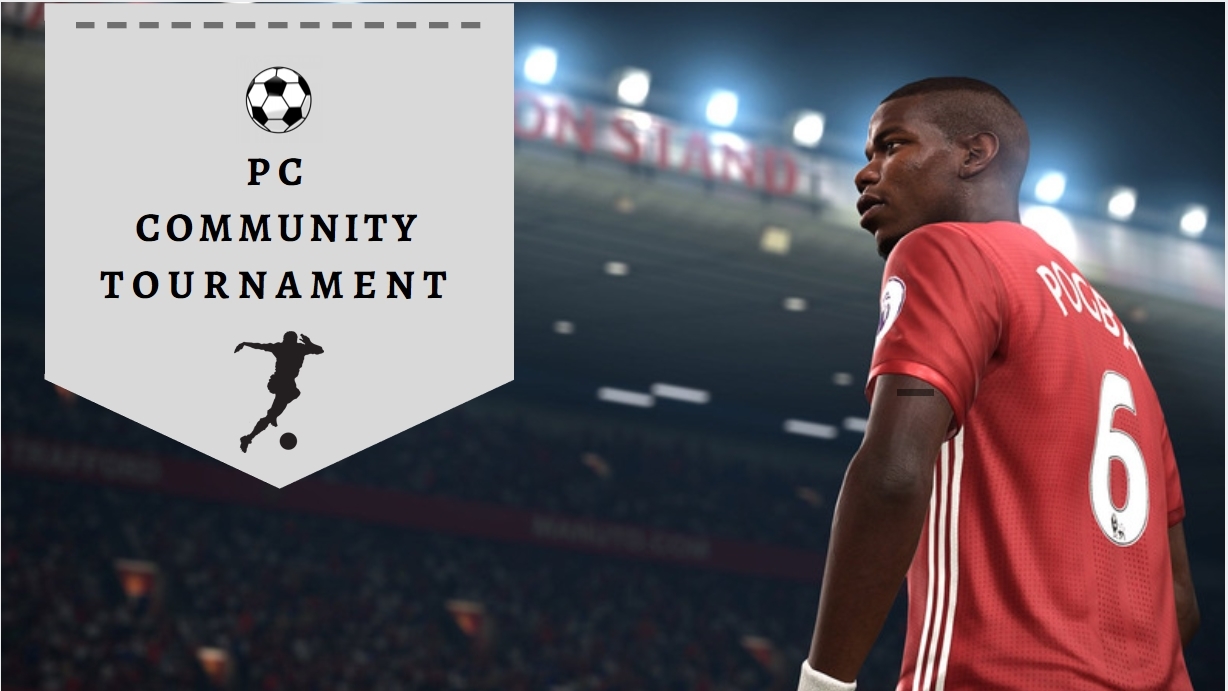 Welcome to the PC Community Tournament 2017. After a rather long but fun night, I have managed to gather the required resources to conduct this tournament. I hope it goes well! Let's get down to the format and the rules.
FORMAT
The participants will play in 4 random groups. Most of the players are from Europe so the lag should be at the minimal, hopefully.

Each player will play against the other group players twice- Home & Away (6 games in total)

Each Group winner will compete against the Runner-up from any of the other groups in the Quarter Finals.

A random draw will decide the Quarter's, Semi's and the Final games.

In the knockout rounds, two legs will be played. There will be NO AWAY GOALS RULE. The reasoning behind this is that it makes no sense as it, in no way, is relevant to what happens in real football. A third leg will be played in case there is a draw after the two legs. There might be a scenario where all the three legs are draws. But the chances of that happening are 3.7%~. Hence, we may go forward with this.

The Final will also comprise of two legs(at the minimum)
RULES
This is the most important aspect of the tournament and all participants should remember that the aim of a forum tournament is proper fun and enjoyment for each involved. You can show off your sweaty skills in the weekend league. That being said, it is not possible putting restrictions on crossing, LT+RT dribbling or things which might be perceived OP by a certain player. Hence, if someone uses these skills in game, there CAN BE NO action taken against him. There are certain exceptions to this, as always:
Follow the deadlines or you may get disqualified!

You cannot use use Attribute cards on players.

A rage quit will cause you a 3-0 loss (only if the goal difference is under 3)

There should be no time wasting. This includes, mainly, shielding the ball at the corner flag or for that matter, anywhere on the pitch.

If you got disconnected before the 70th minutes the game will be played for the remaining time with the same score from the disconnection point.

Above all, respect the other player and enjoy the game.

Park the Bus tactic is not allowed. If someone has objections to this, please comment below, with your reasoning. No complaint will be entertained after the games have started.

Although celebrating after a goal and seeing the replay is allowed, it is expected that the participants maintain a certain level of decorum and try to play in the spirit of the beautiful game

All the other details are in the posts below. Enjoy and don't forget saying, 'gl hf' before the game to your opponent. Your mood might change after the game.
Post edited by CFCsjmishra on