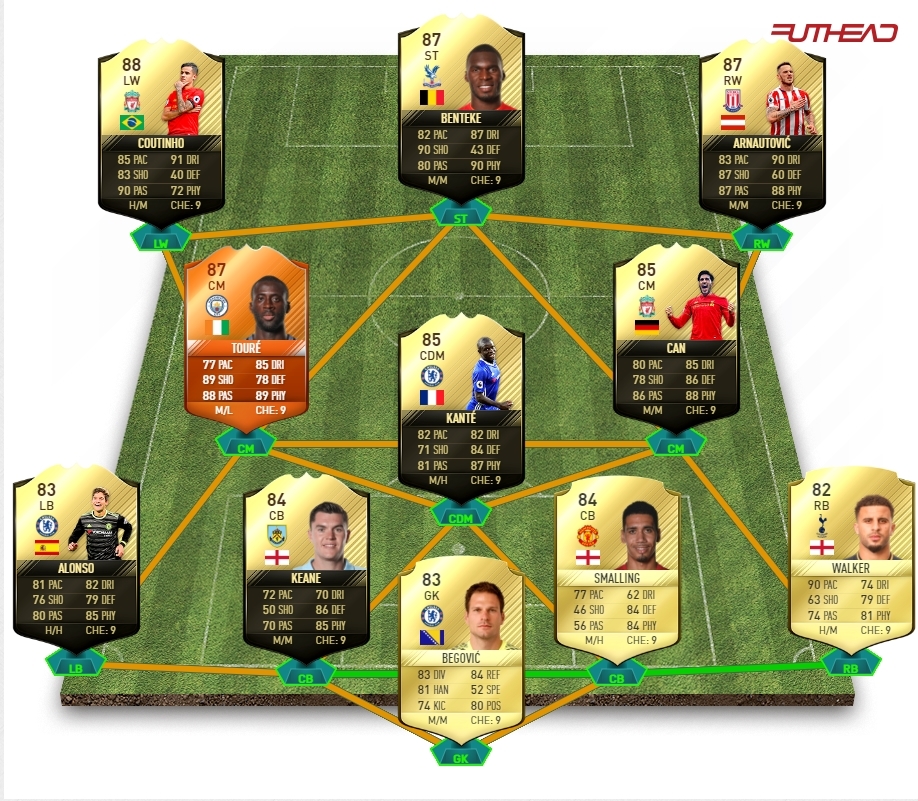 As you can see him, i'm trying to go high on the physical, height and general bulky players apart from Coutinho, which will be my little playmaker most of the time.
Do you have experiences with tall physical sides being better or more dominant? It seems like if pick a team like this, there's not many midfields who stands a chance.
I'll be trying it for this weekend league for sure, and see how it goes.
Please show me your teams if you've had succes with similar teams!