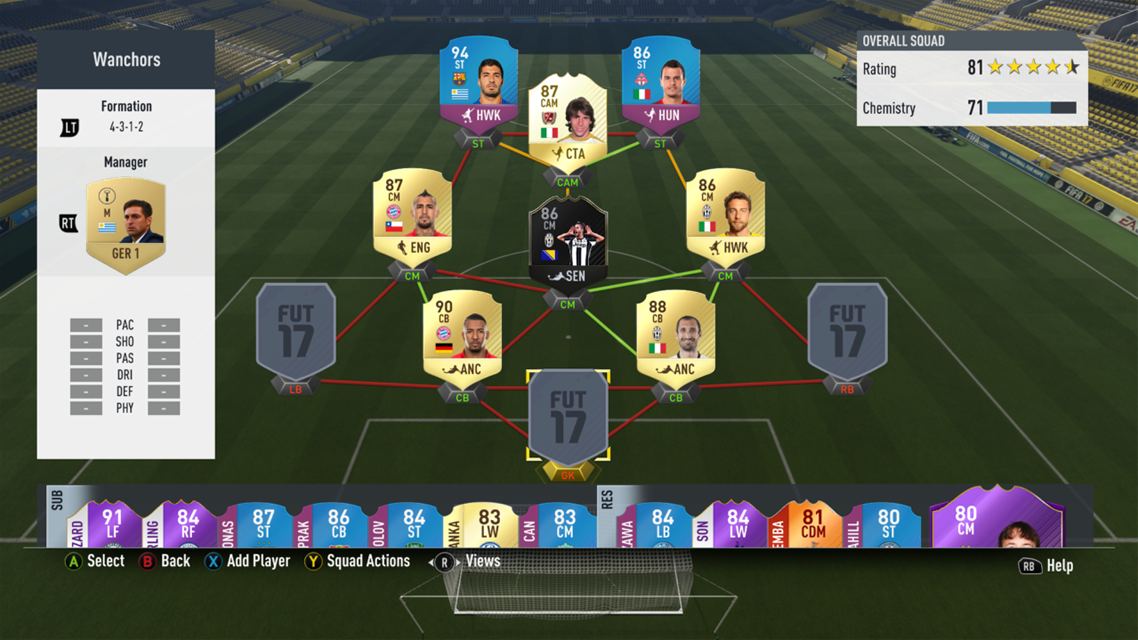 After trying the La Liga route for SBC Suarez and hating it, aswell as trying other hybrids in different forms I've decided to put together my 2 favourite CB's, 2 of my favourite CM's (Pjanic/Vidal) and then put reliable Gio up top and came up with this.
Have 150k to finish the last 3 positions, who would you recommend?
EDIT - I don't mind swapping around sides or anything, like Vidal RCM and what not.