I thought i was an average player, hold D1 most of the times.
But in weekend league i always feel crap. I play wit my 1million team against 20k fitness squads and there is no difference in the quality of the players (or is it just me?).
Im currently 6-7 in this weekend league. Yesterday i lost a game with 1-0 throught this goal abismal goal.
[/media]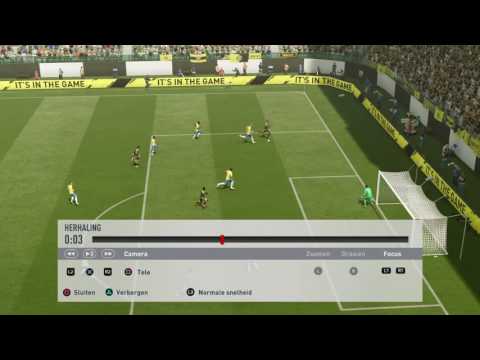 Ragesold my team, builld a new team.and then i lose 2 from 2 against teams with welbeck upfront who finishes like ronaldo.
The below video where highlighta of a 3-4 lose against someone who recorded 5 shots in 120min. All goals of his were ❤️❤️❤️❤️ (or maybe i am just bad).
First goal, input delay, gosdin wont clear the ball after welbeck finiahes magicly with its weak foot. Second goal is an own goal created by emre can who couldnt be bossed off the ball by vidal and if godin. 3rd goal is the well known lofted through ball which cant be passed back to the goal keeper. After i lost the ball i immediatly switched to godin but that wasnt registered and thus ending up with a standing tackle from carvajal in the background. Fourth goal was the worst in the 120th minutw. Some weird reaction of hummels instead of a pass to my midfielder.
Am i just bad?
[/MEDIA]