I currently have a strong bundes team with most of the big boys, but I can't help but feel it won't do it for me over the weekend.
Was looking to make a side for around 950k, probably 1m after my rewards tonight.
Drafted this together, was wondering could I do better? Vidal is an absolute must in any team made.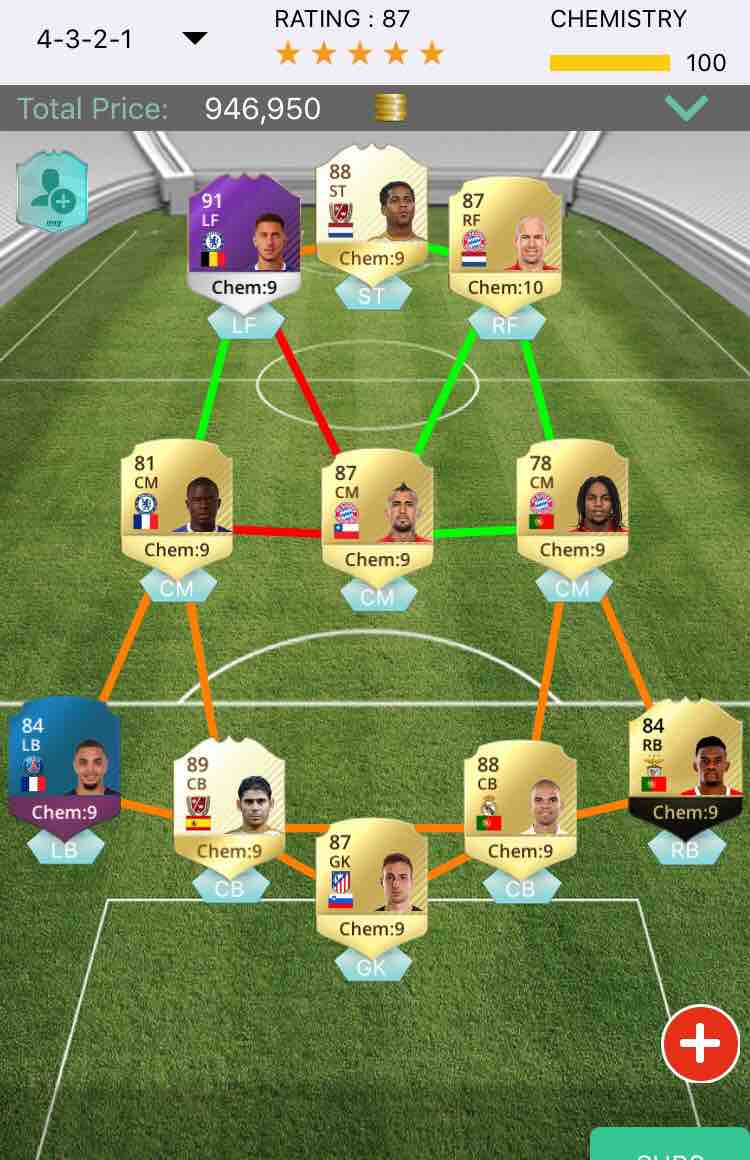 I also have POTM Hazard, OTW Pjanic, SBC Gio, SBC Kurzawa, SBC Toprak, SBC Can and POTM Sterling, all of who I may use but I don't really mind if any of them are in the team or not.
Would love some help! Cheers!