I packed him, his stats are just amazing for a defender. I've used him one game so far and he did great. For 45k I think it's a steal.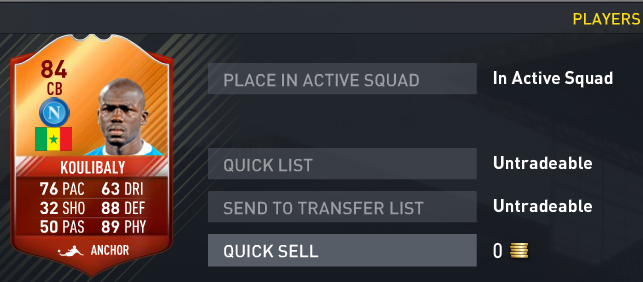 Game 1:
8.6 Rating
Opponents corners 2/3 he got to.
Put two of my corners on goal, both were powerful.
I can't tell you how many interceptions.
Missed one tackle on the fun to play against Bakambu who was then swallowed alive by Chiellini.
Later on he ripped my opponents Iniesta's leg off, hurled it at his Modric, and knocked 6 teeth out......seriously.
3-0 victory.
More to come.