Background:
I've struggled scoring this year, and have languished in D6. I have not even attempted to qualify for WL. I started using the 3421 about 20 games ago, went on a great 10-1-2 run but have lost 5-6 in a row since then.
I feel like I'm really close to using this formation effectively, as 90% of losses are by 1 goal and I often have better chances/more shots and possession than my opponents, but I can tell something is missing. I would appreciate any input on player instructions, and even some tactic or gameplay advice ...
I've searched the forum and have found some random snippets about the 3421 ... I've watched Ovvy's and AirJapes guides though they were more about using the formation at end of games when facing a deficit. So nothing great ...
My teams: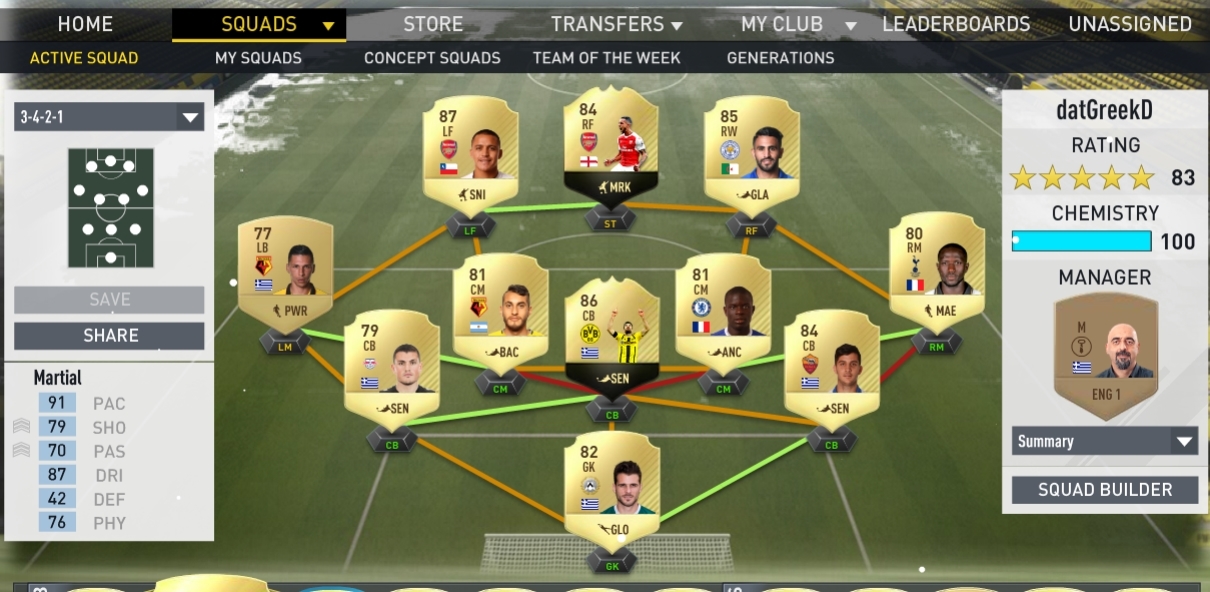 Also use Dembele at LCM and Martial who can slot into LF with Sanchez going to ST and Walcott back to RF. For the record, my coins situation is weak. Mahrez/IF Walcott/IF Sokratis/Martial were all through SBC upgrades. I did buy Sanchez, so I have some liquidity if needed.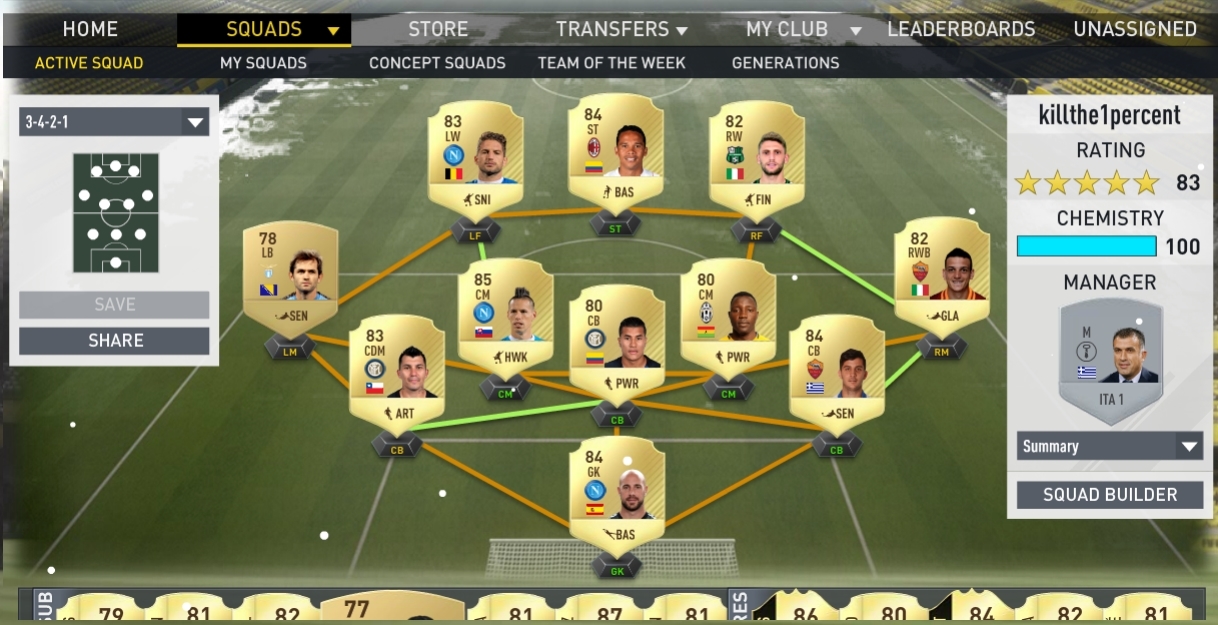 Fitness squad. I also use Allan or Bonaventura at LCM with Hamsik moving to RCM.
Style:
Definitely prefer short, quick passes, and I may go for a through ball or long ball if its there, but I am not a skiller so building up my chance creation is important. Defensively, I will press high but from the middle of the pitch and back into my third I like to just stay in front of the ball and I block tons of shots and get interceptions.
Thoughts?