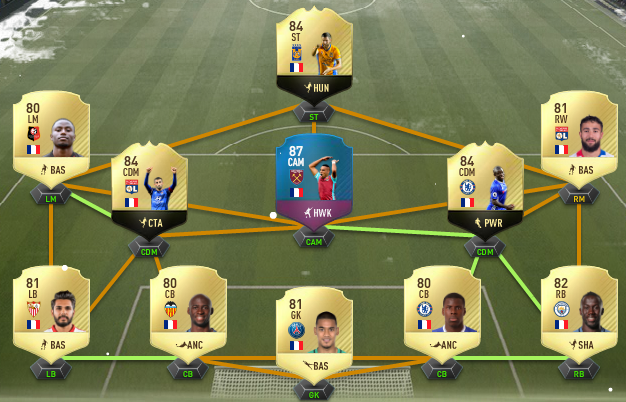 In general i'm very satisfied with this team, as i've literally only bought IF Gonalons for the team, rest is either from packs or rewards.
Although i'd like some improvement on the wings, do you guys see any good possibilities? I still have room for 2 nations, so it doesn't matter where they're from, as long as 10 chem is there.
I have IF Moses in mind, or possibly Pedro.
Anyone with some ideas?
And if you need to switch around other positions, go ahead, just don't take out the CDM's or Payet.
Budget is around 1 mil, so no limits.
Cheers.