Hey guys,
I've got some good news for you; 433(2) is back and better than ever!
Last year I've used it for a long time and even wrote a guide about, which gave me some good responses. Unfortunately the patches made me change to 433(4) to stay competitive in div 1. Not that 433(2) wasn't good, but 433(4) was just better for me.
This year it's the other way around, the gameplay has changed a lot which favors passing play.
I'm doing really well with this formation, current set of CT's and instructions, so I'm pretty confident that I will win div 1 with my budget team soon.
I'm not going into depth too much. I think that if you understand which players to use and apply my CT's and instructions you should do well. If not, you can always ask about anything in the thread and I will respond with advice.
I will post some gameplay as soon as I reach div 1, probably about a week from now.
So what players should you use?
GK
They seem to be pretty solid this year, so I think picking the GK is not so important, I advice you not to spend many coins unless you have them of course.
The only 2 things to look out for is height and long throw. These attributes will come in very handy.
Expensive - Neuer, De Gea, Courtois
Cheap - José Reina, Oblak, Handanovic
CB's
Strength and height is most important. I also look for decent passing stats because these guys will start most of the attacks. Pace is not that important anymore imo.
Expensive - Ramos, Boateng, Godin, Hummels, Chiellini, Bonucci
Cheap - Sokratis, Toprak, Gonzalo Rodriguez, Bailly
LB + RB

I go for strength and passing this year. Pace is less important because I have them on stay back.
Expensive - Marcelo, Jordi Alba, Alaba, Dani Alves, Juanfran
Cheap - Gaya, De Marcos, Ansaldi, Hector, Coleman
CDM
Very important player, he will be there sitting in front of your defense. With the stay back function working better this year, he won't bomb up forward like last year. I use him to recycle possession and as a lock on my defense. He needs to be a decent defender and a good passer.
Expensive - Busquets, Casemiro, Xabi Alonso, Matic
Cheap - De Rossi, Iborra, Schneiderlin, Rode
CM's

This is up to you. I suggest 2 playmakers, so your attacking creativity can be big. Right now I don't have the coins for good playmakers, so I'm using 2 good allrounders. Look for good dribbling, passing and finishing. They will pop up in the box a lot to finish.
Expensive - Iniesta, De Bruyne, Modric, Vidal, Marchisio
Cheap - Eriksen, Banega, Borja Valero, Divadi
LW + RW

Dribbling, passing and finishing are crucial. Pace, skills and weak foot come next.
These guys are very important, because they need to make all the action on the wing.
Expensive - Ronaldo, Neymar, Messi, Robben, Reus, Hazard
Cheap - Salah, Mertens, Perisic, Bellarabi, Dembele
ST
A striker that can pass is crucial here, also dribbling and finishing is important to me. You don't have to look for a typical target man, you can get away with a small striker as well like Eder or Jovetic.
Expensive - Ibrahimovic, Suarez, Lewandowski, Diego Costa
Cheap - Jovetic, Eder, Slimani
EDIT:Custom Tactics

70
35
Organized
50
50
65
Free Form
50
55
50
Cover
Player Instructions

CDM: Stay back
VIDEO GUIDE: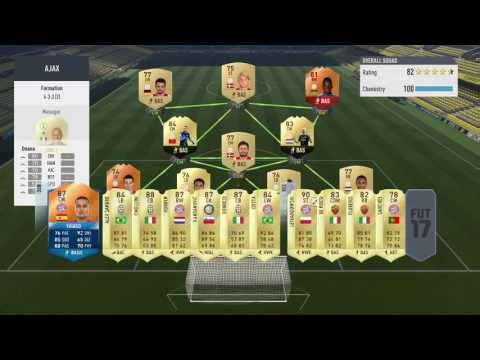 https://youtu.be/vuS7wquaxjc
FULL DIV 1 GAMEPLAY: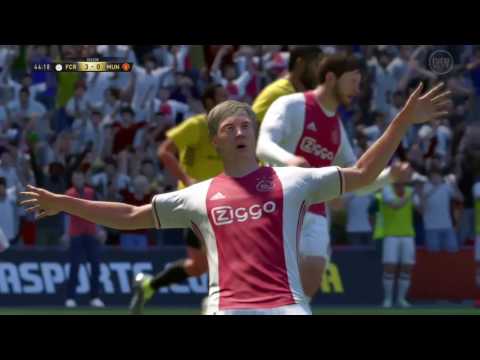 https://youtu.be/7bosFsg-oD8