So i'm trying to contribute to this years great game play and make as much as i can of the mass creativity this game has to offer when it comes to game play. So i have decided to re-create and revive my rugby team project back in the end of FIFA 15. It first started with 9 bronze defense 5212 and eminike and doumbia up top. I was winning games in division 2-1 but it wasn't good enough. So i decided to expand.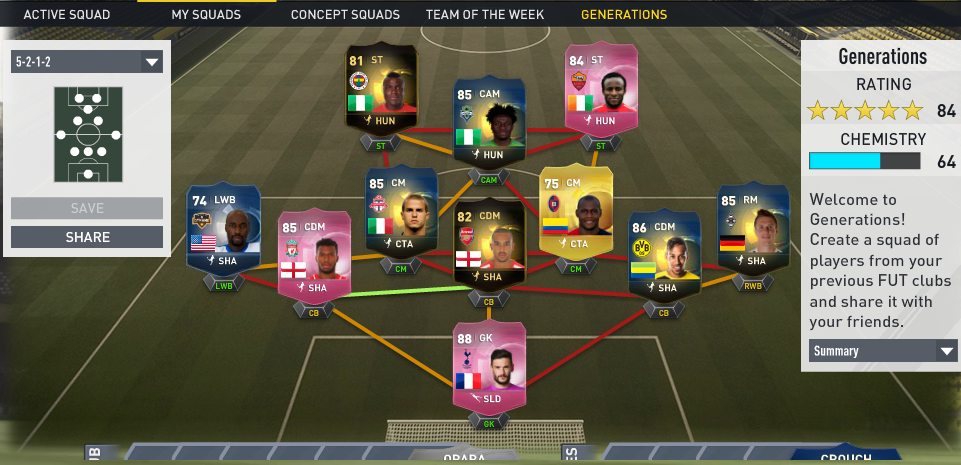 Putting various chemistry style cards such as hunter ect. on every player showed a small improvement. more or less to show off. But this team significantly put its place in FIFA history with a
16 season winning streak in Division 1
with only 4 loses in total (2 from forfeit of red cards). I had several subs due to fines charged to me by the FA of FIFA for and i quote 'to many red cards'. But the tactical instructions simply didn't lose. 9 men behind the ball. LB+Y every time you get it. And of course. Slide at everything that moves. Using this method I have found out IF Walcott at CB turned out to be the greatest CB I have ever used in FIFA. Which i hope to find out he still is later in FIFA 17.
Now this year I am here to reach out to the people to gather the greatest ideas for the project so i may put it to the test. So far this is what I have come up with.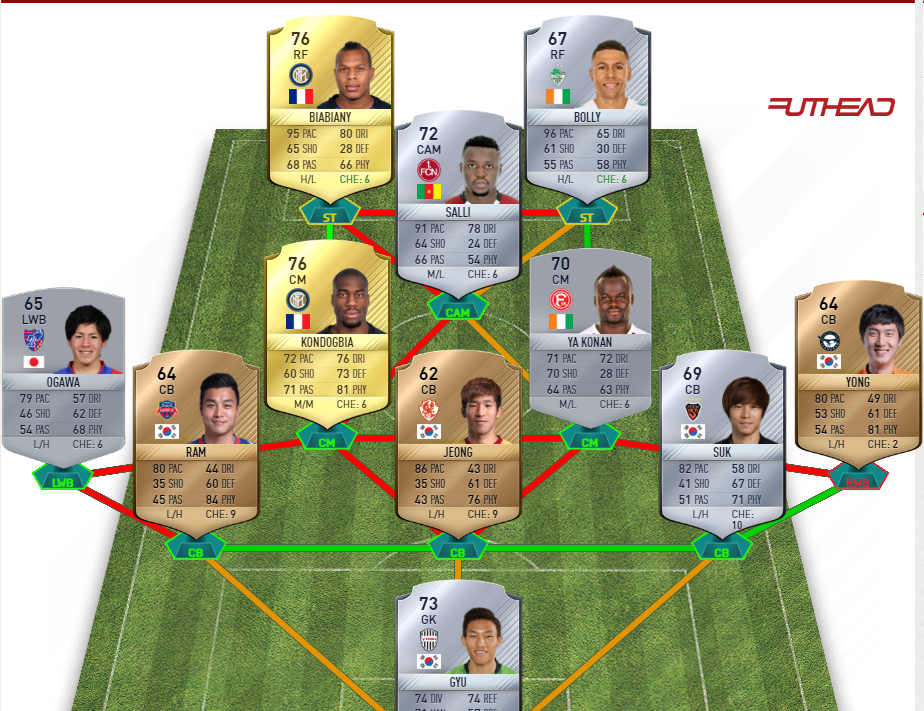 I have put more focus into my attack as both strikers will get max chemistry. and as for the defense I have suited it with the best possible defensive line with all LOW/High work rates and maximum pace while still receiving good chemistry. So far i'm playing it safe and keeping chemistry levels good because I am not upset enough to bring out the Walcott/aub/sturridge defensive line again. And i wanted to hear from the fans of this glorious project what are some good players/formations to try. So far 5212 is ok and might try out 5221. Let me here your thoughts
EDIT:
Won division 5 so far with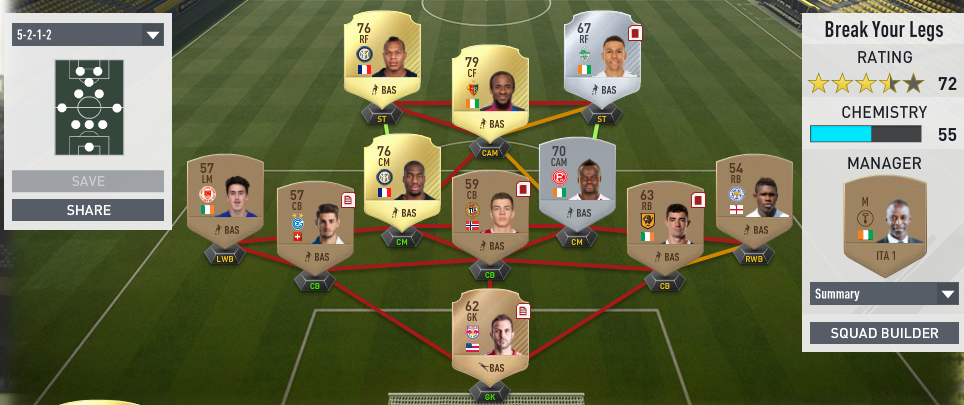 Need to split top and bottom half for 100 chem which is kind of hard to do without. so options are
Bolly-Doumbia
Biabiany-muriel
muriel-random colombian 92 pace ST
Post edited by ImbongofromtheCongo on