So guys, as some people are kinda frustrated and don't really know how to earn the first money without using AB, I'll show you my methods.
Made like 50-60k in the last 2 days (hardcore trading for 2 hours).
What's required for these methods?
Fast hands is probably the most important thing.
You'll need a starting budget of 10-20k
How does it work?
You can choose 2 methods:
First method:
for people with not so fast reactions etc.
-search gold players for 650c-650c bid (600-600 coins also works)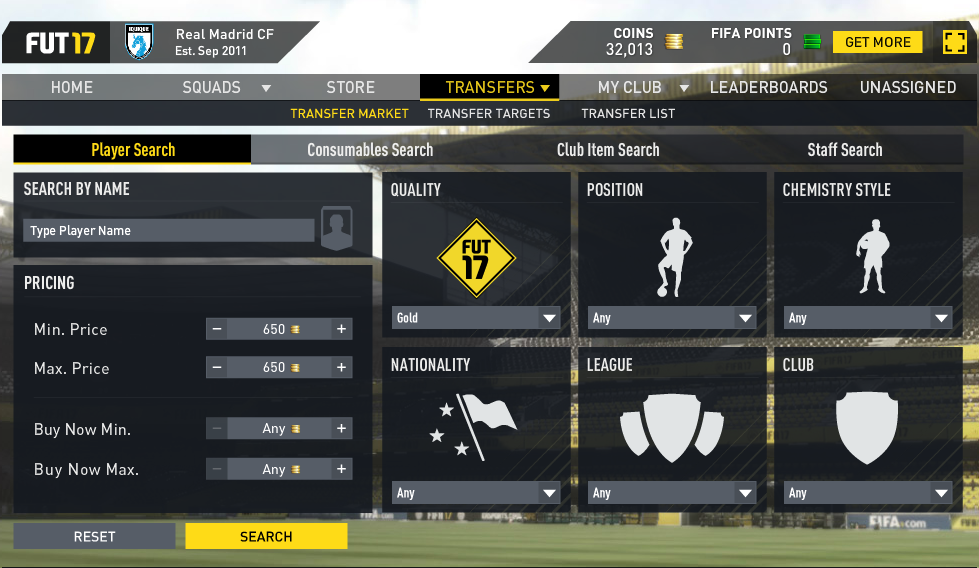 -watch out for rare players rated >80, or players with 5* skills.
-bid on every rare player with decent stats for 650c (especially pace!)
-if you think you found a player who's worth more than 2k you can also go and bid 700c (if he already has a bid)
-next step is praying that you got most of the players for 650c
-now that you got some players you can search their lowest BIN and sell them 50c under it.
-if your players lowest BIN is 700 coins, go and discard him (-10c after all only)
-now you gotta wait for your players to sell. (the cheaper the faster this method goes)
I'll post some of my sold players later
What players are good for this method?
Almost every player except the low pace players tbh
Once you get used to the prices of players, you get more efficient and make more profit
Profit per hour: ~10k (at start), up to 20k when you got used to this
Second Method:
for people with insane clicking speed etc.
-search for gold players from overhyped leagues, like Premier League, Bundesliga, La Liga for >1,5kbid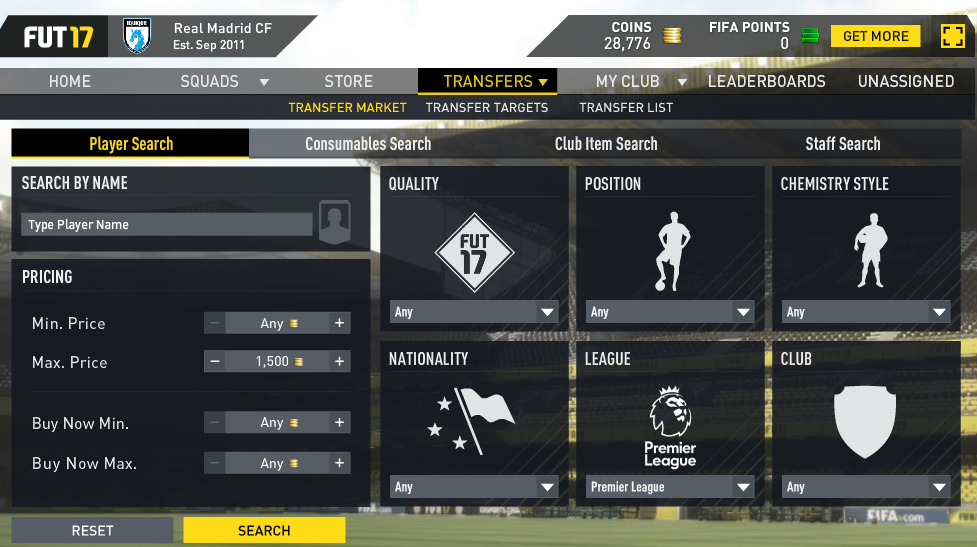 -now look at the prices of the players and follow them at the beginning
-once you roughly know the prices you can start bidding on players you are sure you will get profit of (i always bid up to 500 coins under min BIN, if you pay more it's pretty inefficient)
-bid on as many players as possible at the same team, but always leave some spare coins in case you need them for an expensive player (5k should be enough)
-it's also always good to bid on the same players if they expire at the same time (people will forget about one of them and you will most likely get one of the 2 palyers for a cheap price)
-now that you got your first players go ahead and list them for an amount you think they'll sell for (I mostly list them for 200 coins under min BIN)
I'll post some of my sold players later
What players are good for this method?
Premier League players, no matter who are expensive as ❤️❤️❤️❤️, so I'd recommend to trade with them (again, the more pace, the better - sad but true
)
Once you get used to the prices of players, you get more efficient and make more profit
Profit per hour: ~5k (at start), up to 30k when you got used to this
feel free to post your way of trading or any suggestions
(as long as its not
this
one)