Hello and welcome to the FIFA 18 bronze discussion lounge. As you may of guess this lounge is dedicated to everything bronze, so if you have a team to show-off or there's a certain bronze player that you love using this is the place for you. If you do intend to post here please keep it civil as if it ever gets out of hand Monk has the power to make your life a misery. Apart from that off-topic discussion is allowed (or expected), and lets hope this fifa isn't the last one that features bronze players.

#COYB


RIP bronzes. Do not go gentle into that good night,
Old age should burn and rave at close of day;
Rage, rage against the dying of the light.
Wanna belong to this magnificent bunch of people? Easy:

Gyan getting annoyed at life and discarding Joachim:
Russian reporter interviews valde at party
Lounge regulars and their console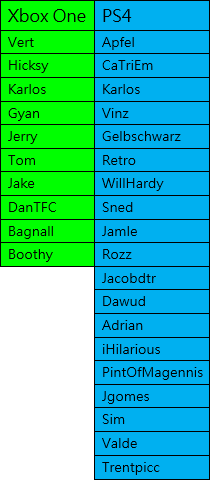 Enguin
Post edited by WFCBagnall on