I've just finished my 3rd season in Div 2 and held for the 3rd time.. Despite losing the first 4 matches... I was outplayed in one of the matches and quit the other 3 because the lag was too bad for me to compete...
Tonight though, the game just seemed to be on my side.. It went down to the last game of the season, I needed to win and when I went 1-0 I thought OK, here we go.. Soon I surprisingly equalised from s header from a corner.. I never score headers from corners!... And then I scored another header from a corner!... How bizarre!
However, when I watched the replays back after the game I noticed a very unusual piece of obstruction by the AI that definitely assisted me to score the equaliser...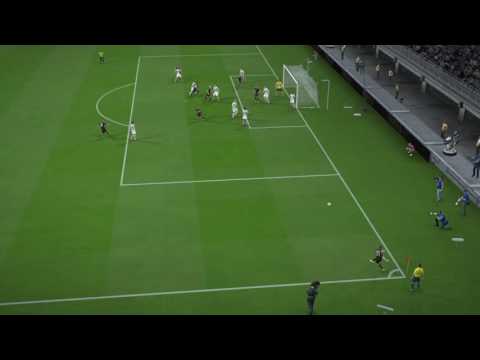 Watch as Bonucci runs from the far corner of the six yard box to knee the keeper in the bollocks to prevent him from saving the shot!