To sign up, please leave your team choice and
select a 23 man squad
(or as many as possible if there are under 23 on the game).
The group stage will consist of 4 groups of 4 teams (playing each other twice). Please only enter if you are going to fulfil your games.
For match results, please post at minimum the scorers and assists. It would be nice to have a statistics page.
Please remember this is a friendly tournament, so please keep the idiocy down to a minimum (e.g. don't spam overpowered tactics/exploits)
RULES:
- No attribute items allowed
- Do not use park the bus
- Do not repeatedly spam pacey sprint dribbles
- Do not spam the corner exploits (e.g. playing for penalties from short corners or the edge of box long shot)
- No time wasting
- Be sporting at all times
- Please use the colours of the countries you are representing (identical or near matches)
- In the event of a disconnection, the players will play the remaining minutes of the match (plus 3 minutes added time).
- You must only use players from your submitted 23 man squads
Group Standings: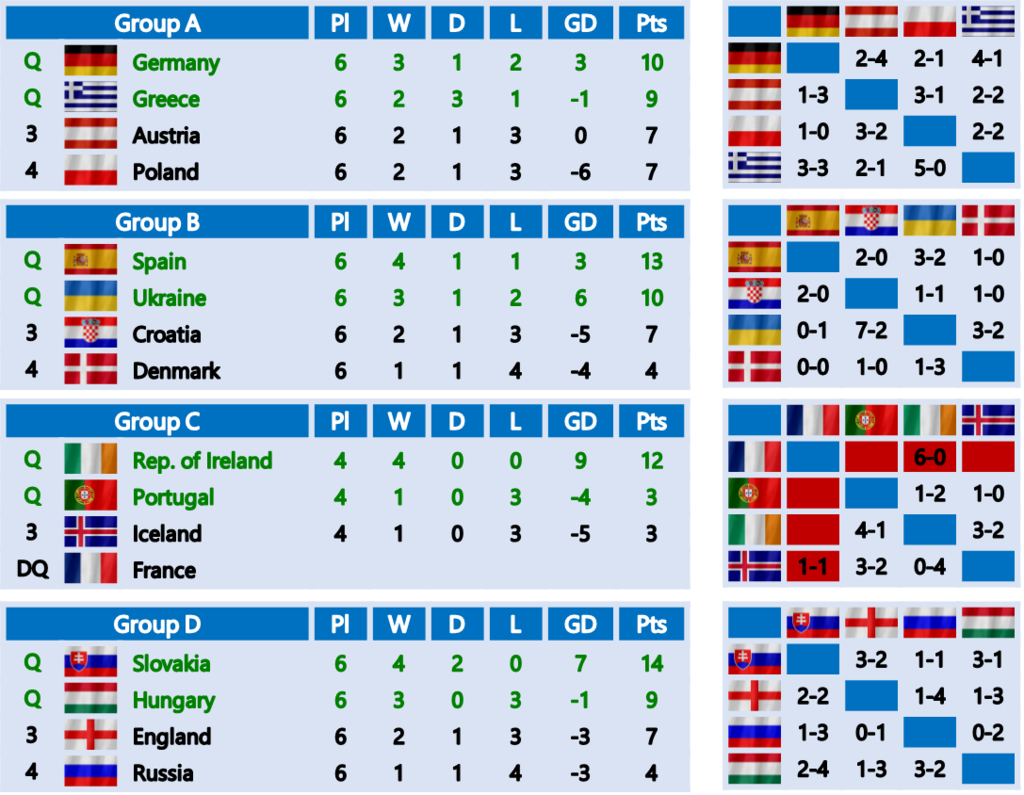 Knockout Stage: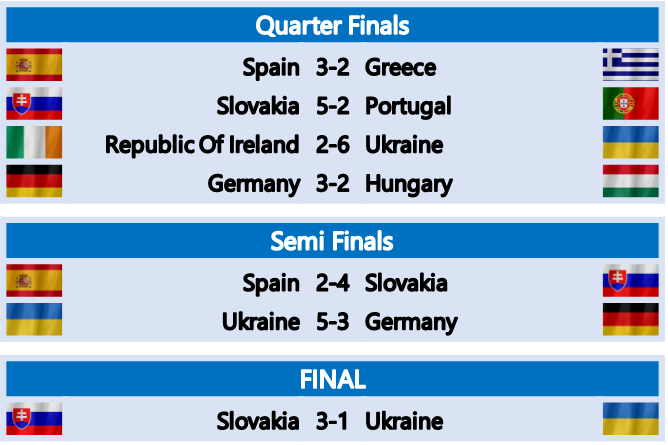 Top Scorers: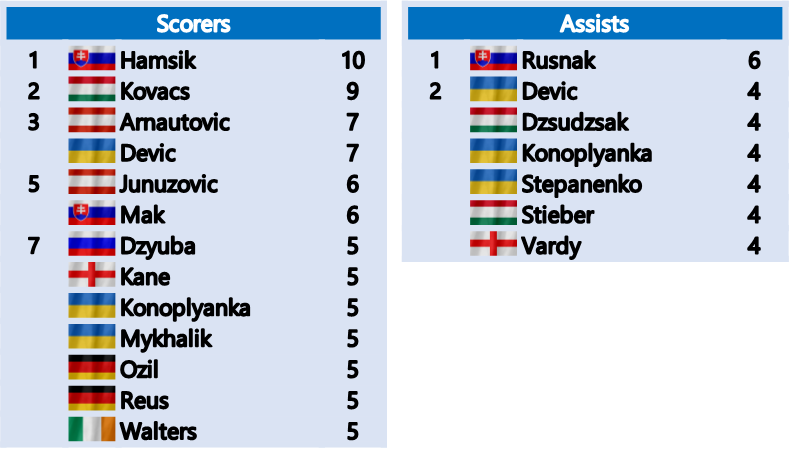 Entrants:
GROUP A
@ragesh91 - Germany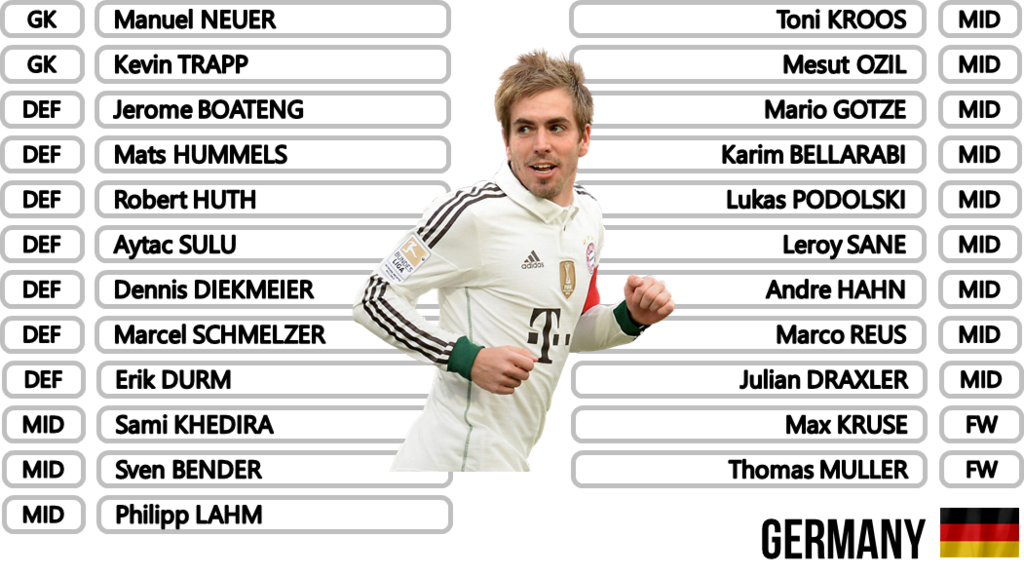 @Vinz_kingz - Austria
@TheStiano10 - Poland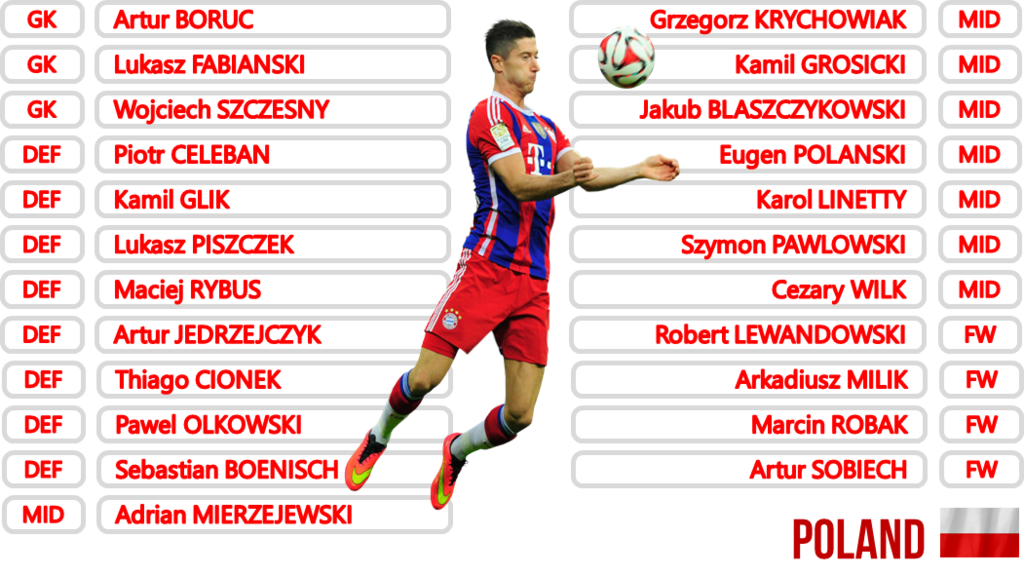 @SOL1DS - Greece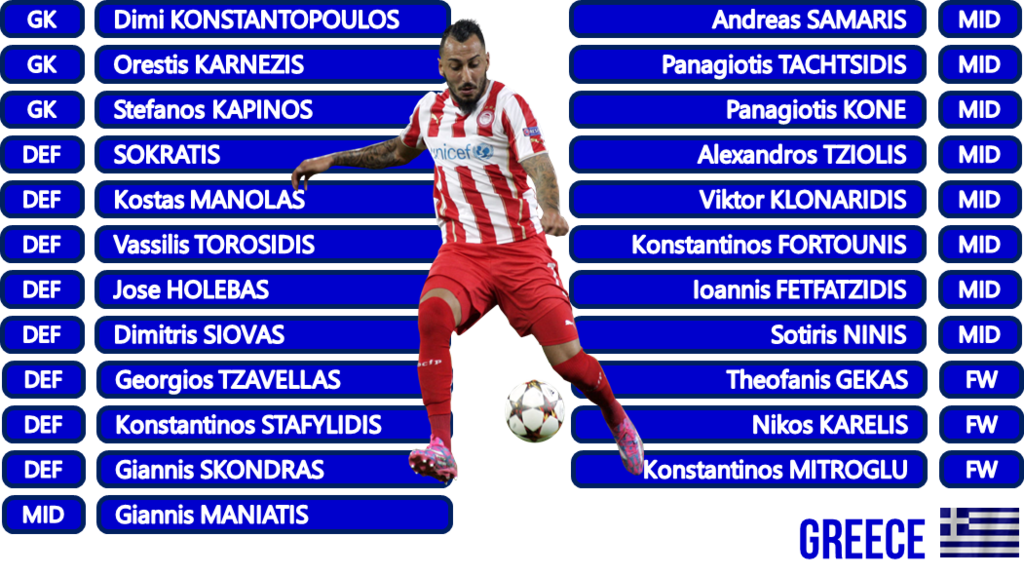 GROUP B
@CarpeDiem - Croatia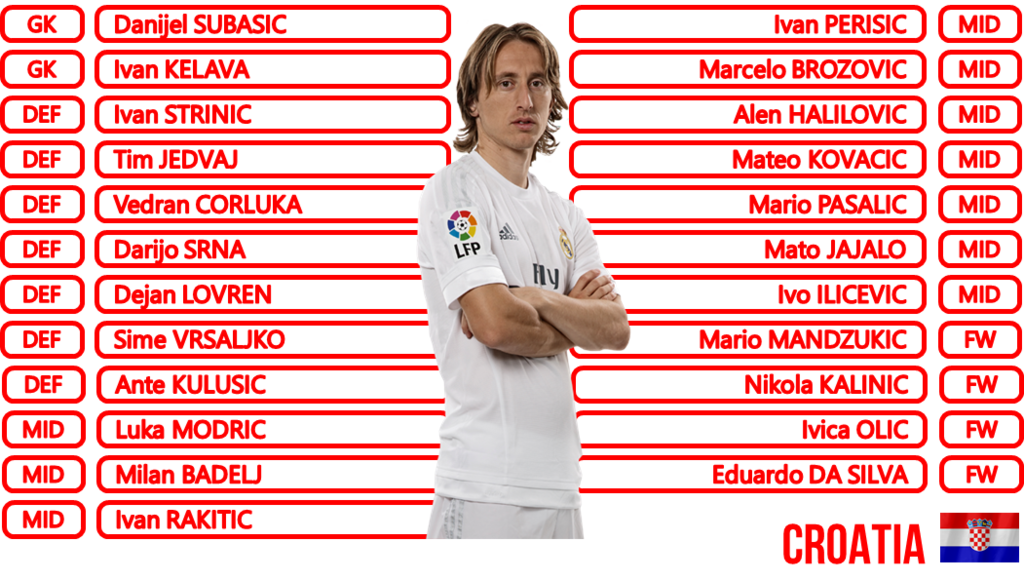 @Aarong222 - Ukraine
@tomgreat1990 - Denmark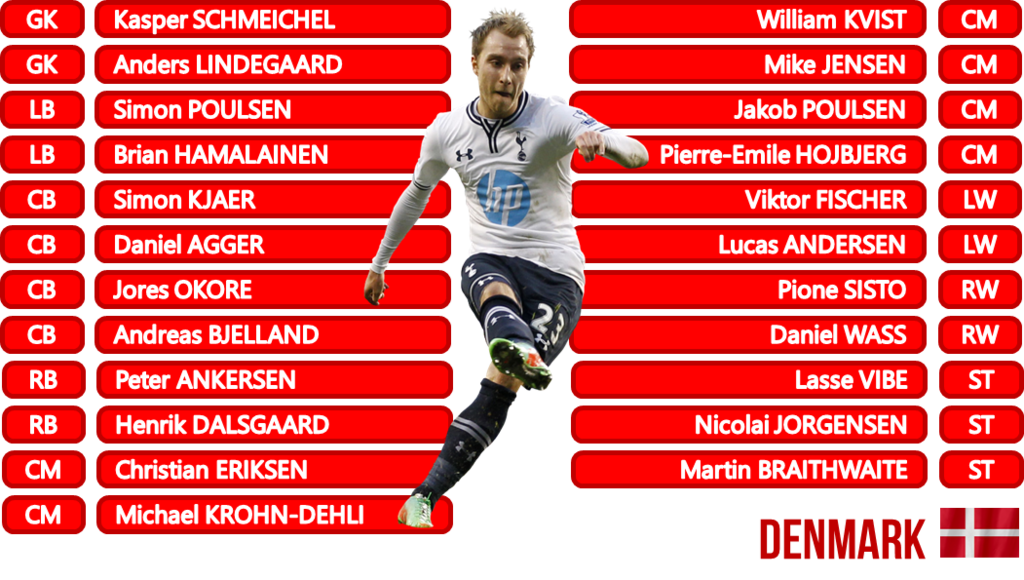 @TWS001 - Spain
GROUP C
@arsenalwillis - France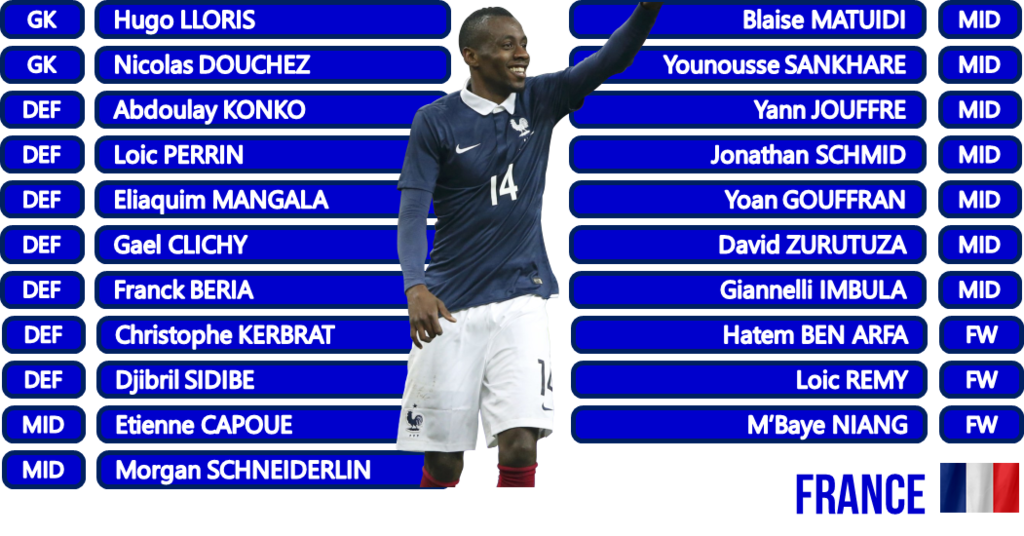 @the_big_blowfish - Portugal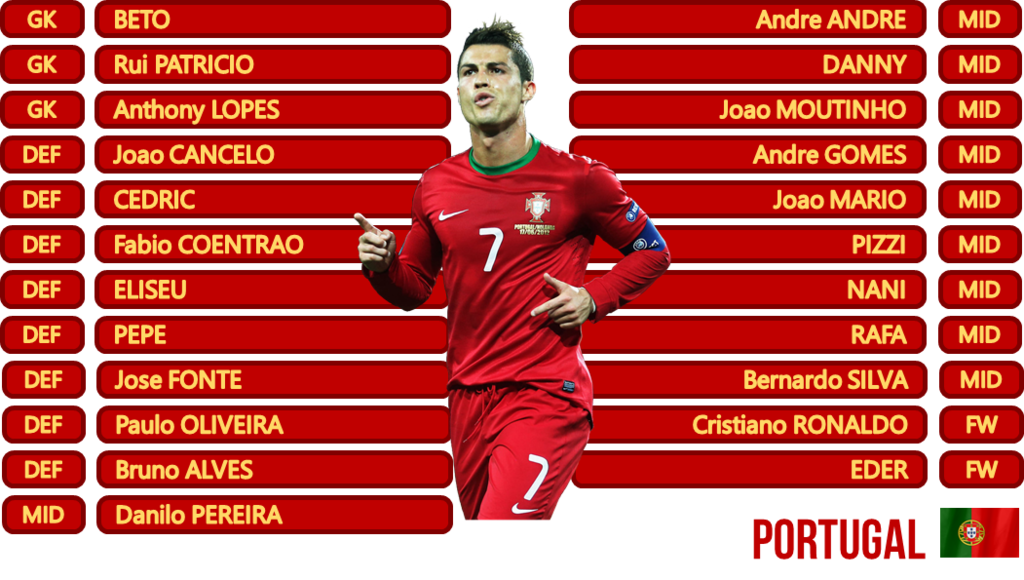 @RyanG14 - Republic of Ireland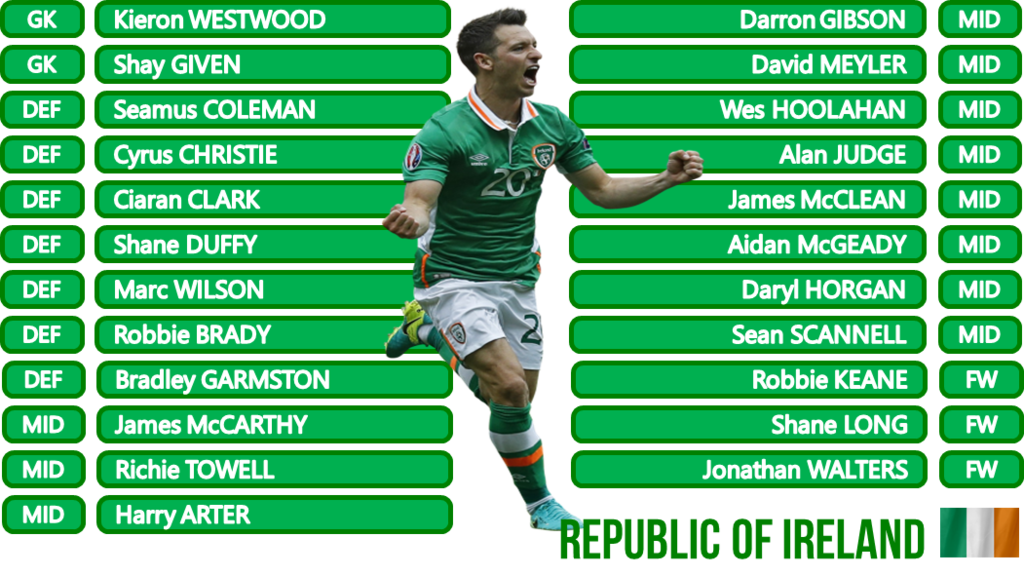 @KingDutch - Iceland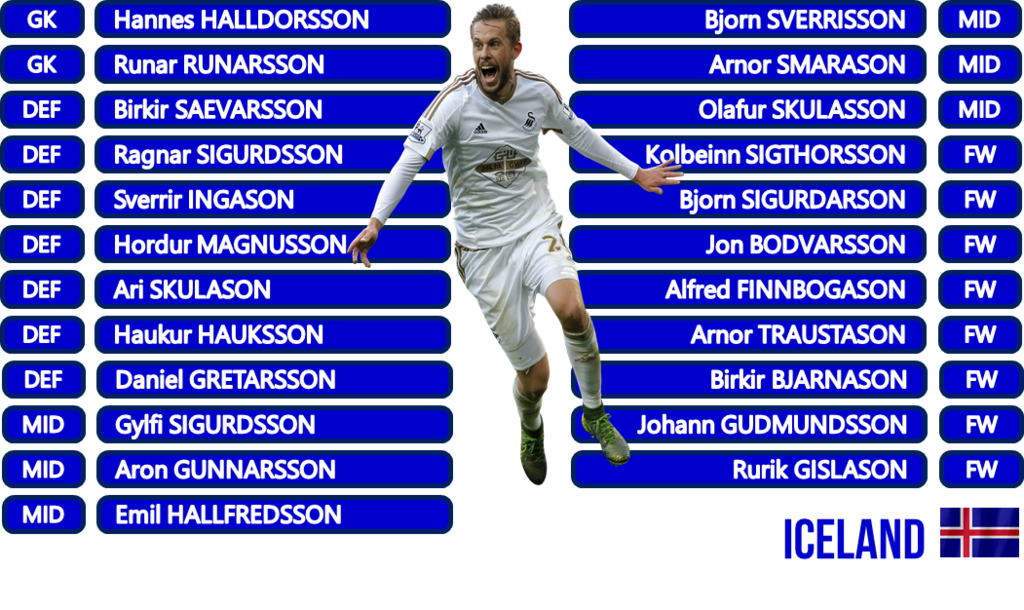 GROUP D
@da-bever - Slovakia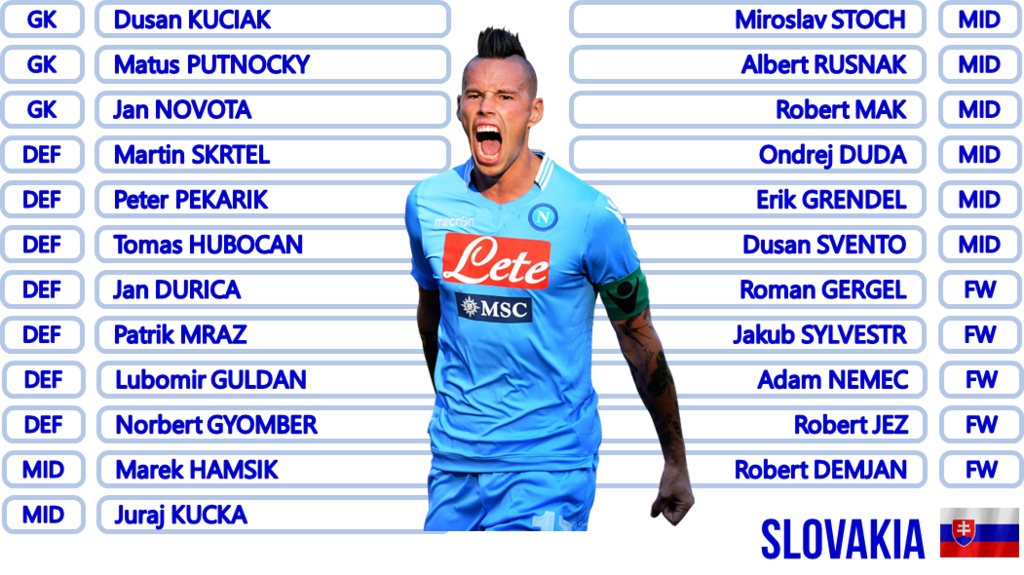 @RK94 - England
@KnarkBark - Russia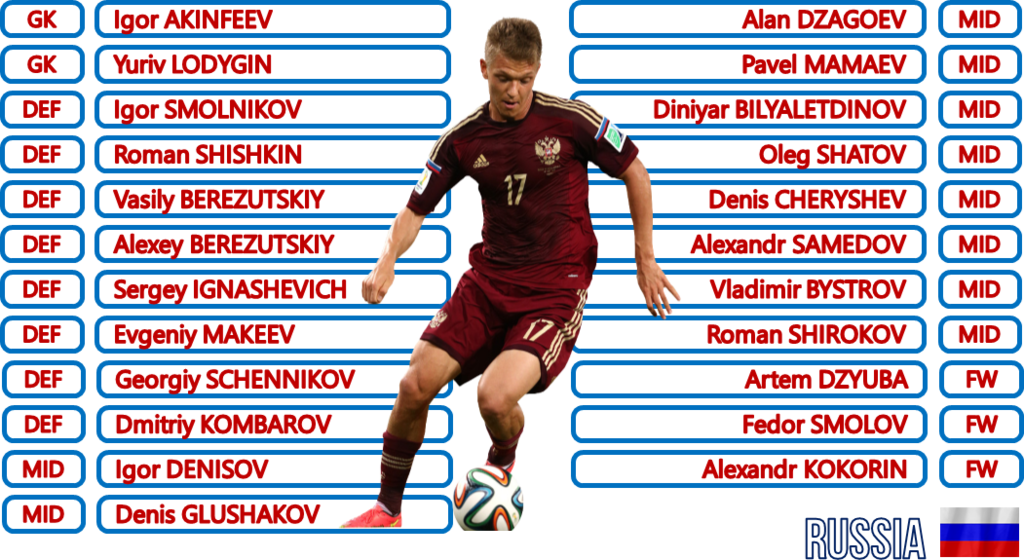 @BlitzersNL - Hungary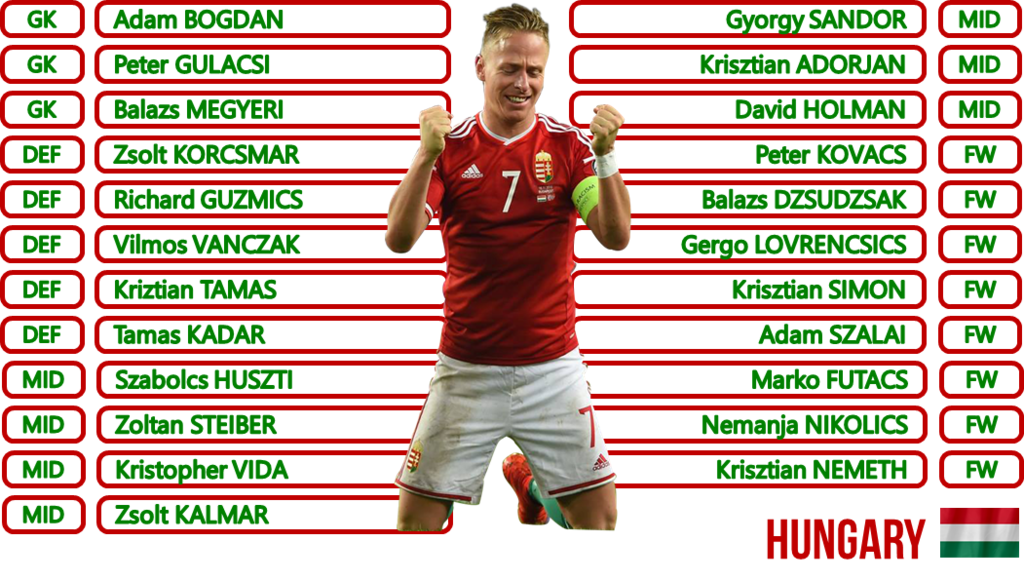 Post edited by Chow on