ATTENTION!

This thread will cause massive havoc, salt, drama and a thousand times the question when to buy or to sell 94 Ibrahimovic. If you suffer from mental, physical or financial lability I strongly recommend you to leave this thread now because
Current TOTS in Packs:
Past TOTS:
the market only knows one direction....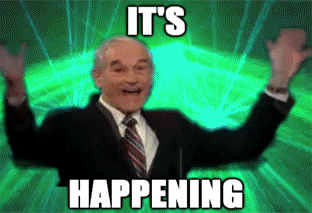 What is it?
TOTS usually is the time for the
last big crash
of any FIFA release however the World Cup Mode from 2014 cut the prices again. Since Konami has the licence of the EM a similar mode like World Cup 2014 is unlikely. But still there could be special cards (who were green back in 2014) besides the common TOTW however all colours from are alerady used (the turquoise one is used for pro player cards, cards which actual professional players get if they play UT). Most TOTS are in packs for a whole week. TOTS lower english leagues, BeNeLux and Rest of the World for example were in packs for a weekend in FIFA 15.
Which TOTS are probably coming?
TOTS Most Consistent Bronze (Most consistent players who never get an Inform) Vote here
TOTS Most Consistent Silver Vote here
TOTS Most Consistent Gold Vote here
TOTS Barclays Premier League
TOTS of english leagues below BPL
TOTS Bundesliga
TOTS BBVA
TOTS Serie A
TOTS Ligue 1
TOTS Rest of the World
TOTS Latin America
TOTS BeNeLux
TOTS EASFC (Best cards from the previous ones)
TOTS MLS (when MLS All-Star-Game happens)
TOTS Saudi-Arabia was last year included due to a wish of the FIWC-Winner.
How big are the upgrades?
In general 4-5 OVR onto the highest Inform (TOTY not included). TOTS are usually the second highest card a player can achieve.

When does it start?
Votes for TOTS Most consistent are closing April 13th so the earliest Release would be April 20th. Mostly one TOTS is in packs but sometimes two are included in packs. TOTS Lower english leagues most likely will be included during the weekend of BPL TOTS and most likely TOTS Ligue 1 and Seria A are in packs together for example.
Possible Schedule:
TOTS Most consistent (all three)
TOTS BPL (together with TOTS lower english leagues during the weekend)
TOTS Bundesliga (last year with TOTS Saudi-Arabia at the weekend)
TOTS Liga BBVA (together with TOTS Latin America during the weekend)
TOTS Ligue 1 and TOTS Serie A (together with TOTS BeNeLux and TOTS Rest of the World during the weekend)
TOTS EASFC
TOTS MLS
When to sell my players?
NOW! DO PANIC! But actually you already missed the train.
What Packs are coming?
Brace yourself, all possible Packs whill be released!
Will there be special cups?
Most likely yes. Last year first win (offline and online) included an untradeable 50k pack, second win an untradeable 25k player pack.
TSHOOOOO TSHOOOOOO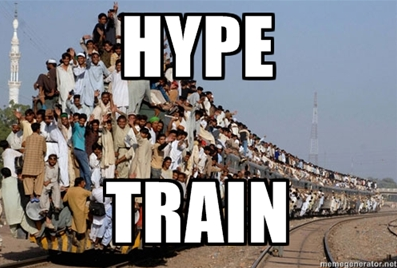 Post edited by Antiversum on