I actually don't mind this tournament in so much that at least it throws up some different/interesting teams to face. I used this online to snag the yellow kit...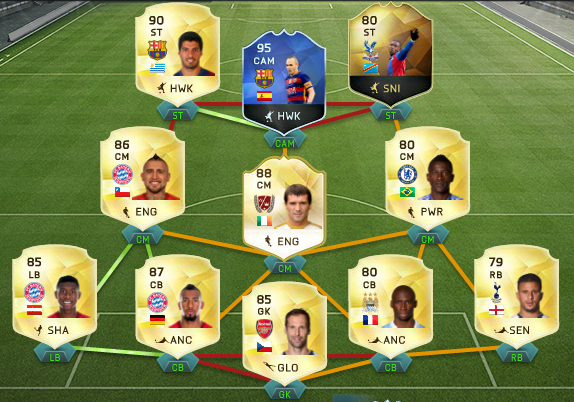 Tevez and Nainggolan are also lurking on the bench as super subs. Can't say I noticed any benefit to having 100 team chem compared to all the low chem teams I've come up against, but that's no surprise.
So yeah, what have the rest of you been using?